Find out if your home is in an Environmental Hazards Zone.
This week, our team has launched the Environmental Protection Agency (EPA) integration on BHR!
Now, every RealReport™ will include data like lead paint, pollution, toxic waste, industrial facilities, landfills, contaminated sites, and more, which contributes to a property's state and national ranking for environmental hazards.
Not only will you have specific property data, but we've also added a map to show nearby hazardous materials facilities (Superfund sites, brownfields, etc.). This will show you details like the facility/site name, address, proximity to the property, and any official EPA reports.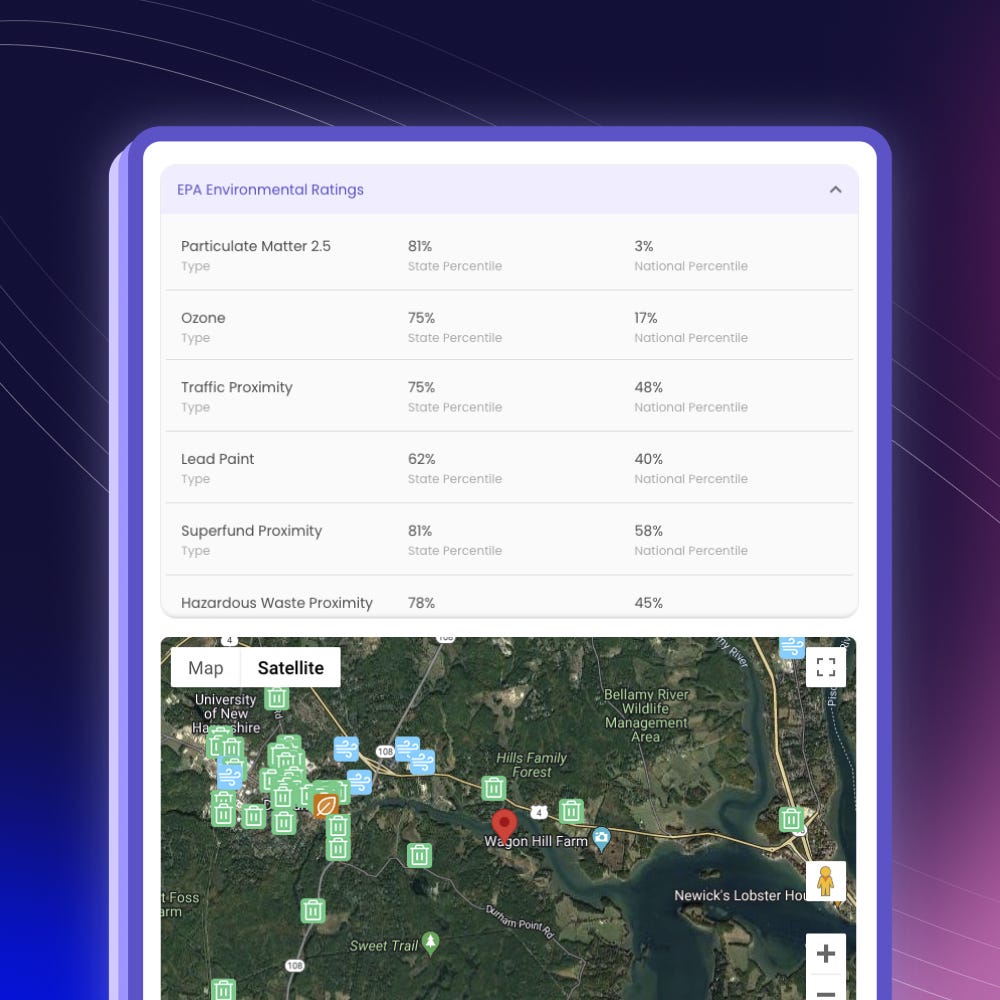 This data can be leveraged by real estate professionals and their clients to develop an understanding of a property's values and potential risks. As a homeowner or potential homebuyer, you have the right to know about incidents that could put you and your family in harm's way.
Pulling from recent examples, the East Palestine, Ohio train derailment released tons of potentially harmful and toxic chemicals into the air and water. With BHR's RealReport™ , you have the data to inform your decisions.
This integration brings us yet another step closer to our vision of organizing the world's real estate data and making it universally accessible.
Click here to purchase a RealReport™ to see the new environmental data as well as everything from the valuation and short-term rental potential, to permits and zoning information.