Uncover your property's potential with zoning data in BHR RealReport™
Announcing the addition of zoning data to every BHR RealReports™.
The newest addition to BHR gives you access to extensive data about zoning types, permitted uses, conditional uses, prohibited uses and more for any property in the US.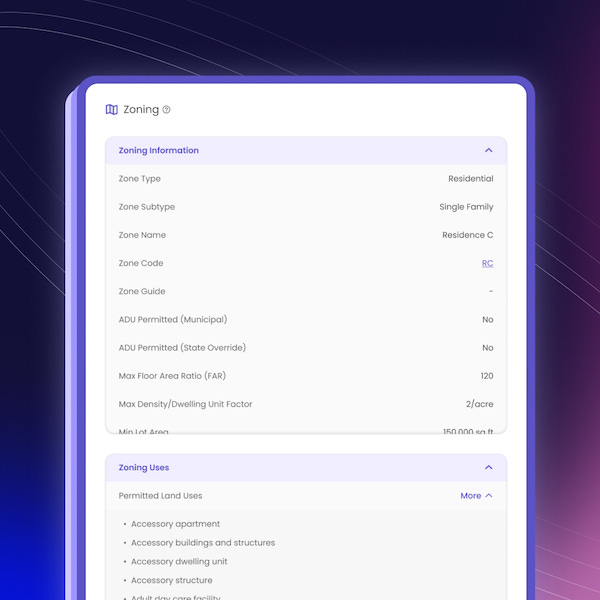 For real estate professions, zoning data is crucial:
Zoning impacts property use, resale value, and investment potential
Zoning classification gives a sense of building types, height, density, and setbacks
Regulations affects neighborhood character and prospective growth by impacting the type of businesses allowed in the area. Influences to public services and amenities can affect desirability and livability of the area.
To access the new zoning data feature, purchase a RealReport™ for any property on the BHR app.
In addition to the detailed zoning information, each RealReport™ also comes with our existing suite of property information, including:
Permits
Short-term rental potential
Open liens
Ownership/loan history
Climate risk
Hazardous materials
Average weather
Market trends
And much more!
If there's information you want to see in RealReport™, reach out to us on our website.