Now, accessing permit data is just a few clicks away. Access it now on BHR!
By popular demand, we've released BHR permit data!
It's as simple as a few clicks away. With every RealReports™, you'll have access to detailed permit information including the history, status, type, job value, description, permit number, and more for any property in the country.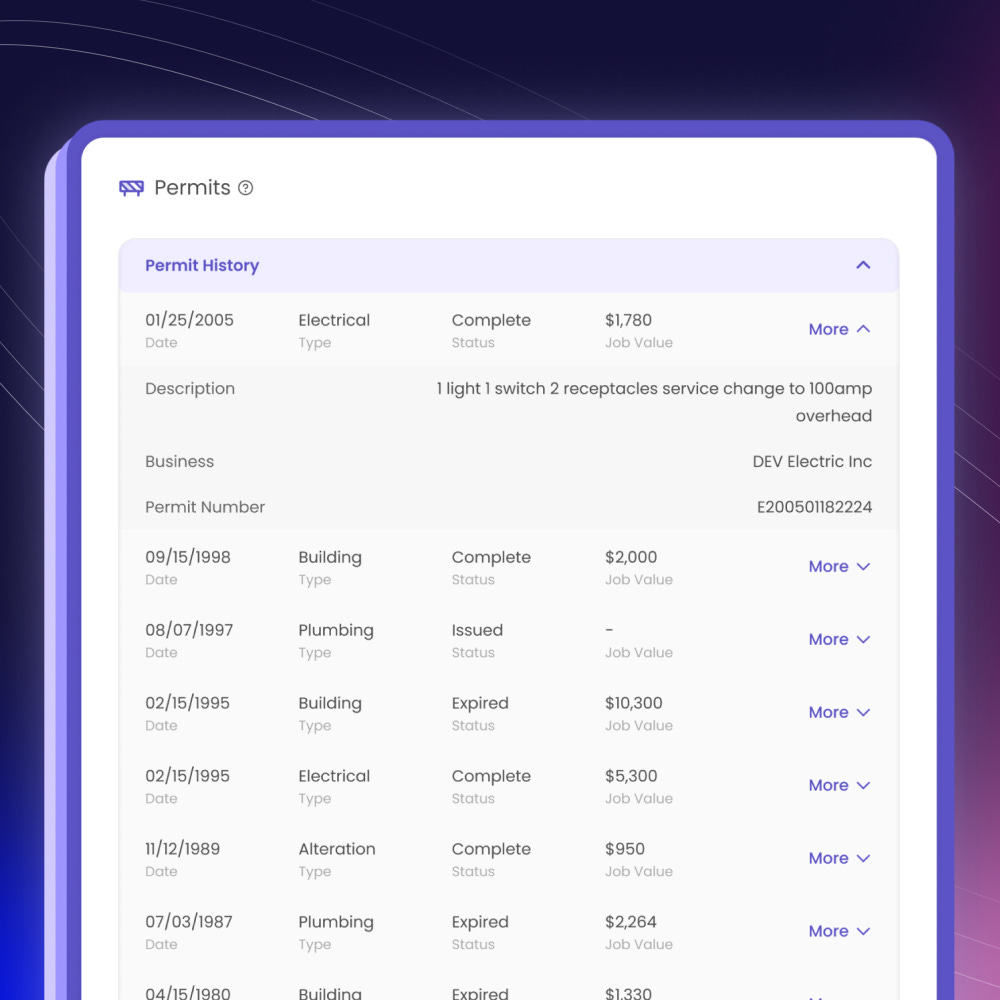 What are permits? Permits grant permission for homeowners and contractors to make renovations, modifications, or repairs to properties, such as plumbing, electrical, or structural work.
Local government agencies issue and track each permit to ensure that each work meets safety and quality standards, and to ensure that it complies with local building codes and regulations. Permitting processes often vary by location, so it's important to check with your local government agency.
Unfortunately, permit data is notoriously difficult to find despite its importance, often scattered across various government websites or records offices.
At BHR, we understand how frustrating it can be to navigate the seemingly endless line of permit sources. That's why we've done the work for you! Simply download your RealReports™ to get the most up-to-date information about work done to your home (or your potential new home).
Try it out and let us know what you think! More exciting features coming soon.