This month, we are proud to announce Add-to-Earn $Home Rewards! Users of the BHR app can now earn $HOME Rewards by adding information about their properties to the registry. $HOME will play a key role in the BHR ecosystem, so our 'Add-to-Earn' mechanism rewards all of our early supporters for helping us grow the network. Eventually, homeowners will be able to monetize any of the data the add to their property record.
Rewards can be used to unlock premium data about your home like the ownership history, ROI, automated valuation model (AVM), etc. You can also hold onto $HOME Rewards for future use as new types of data about your home are added to the app.
You can earn $HOME Rewards by…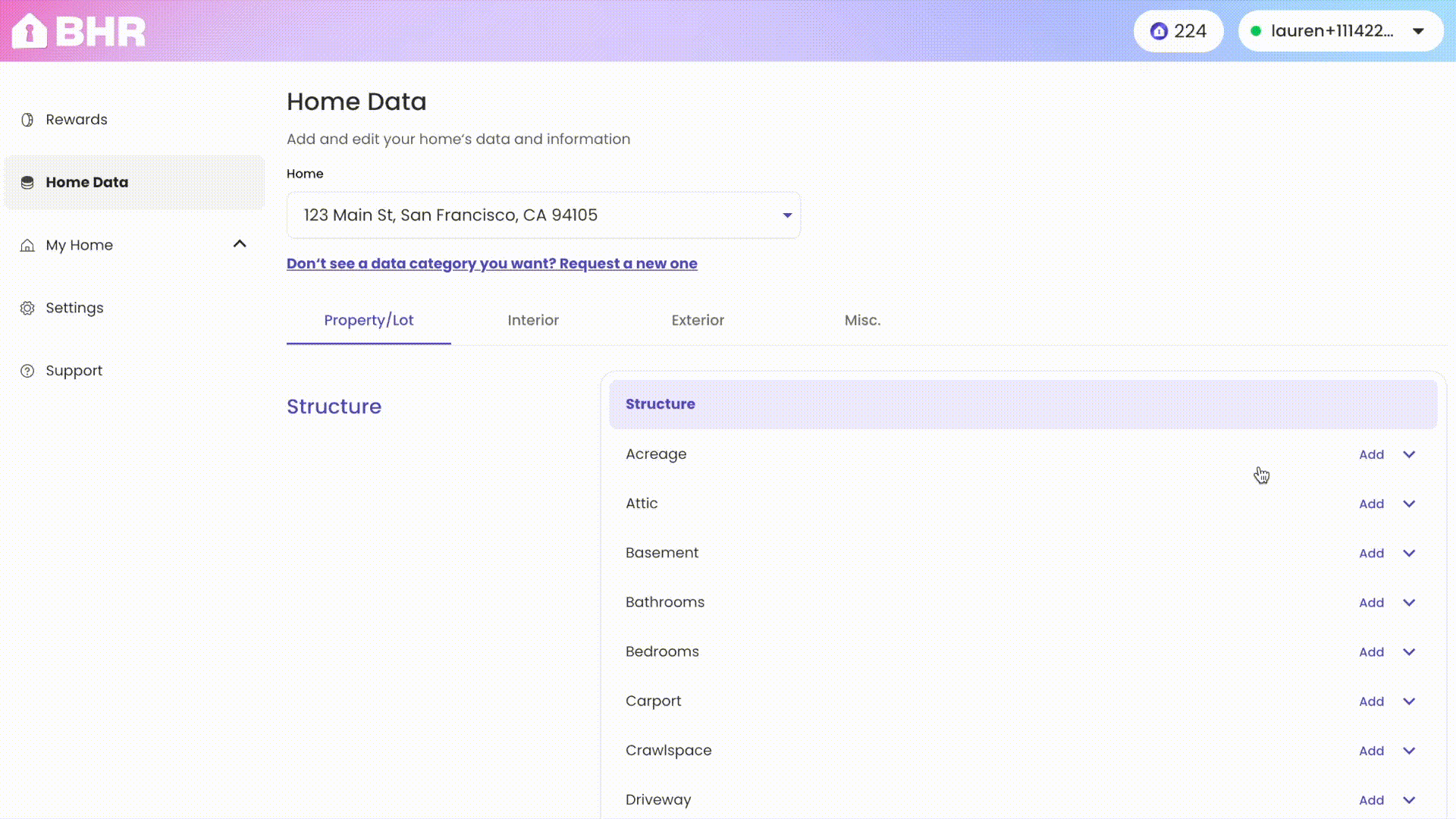 Claiming your home
Claim your home on BHR to start earning $HOME Rewards. Once you claim, you will have full access to your property's record and privacy controls.
Adding data about your property
Launching $HOME Rewards is the next step towards creating a more robust and transparent national property registry. Add data about your property to earn $HOME Rewards while helping us expand the ecosystem and modernize the industry!
Referring a friend who claims their own home on the app
Help friends and family regain control over their property data by encouraging them to claim their homes on the BHR app. Earn $HOME Rewards along the way!
Ready to Democratize Real Estate While Earning $HOME Rewards Every Time You Share Data?
Are you ready to monetize your property data? Earn $HOME Rewards by uploading documents, adding extra data and inviting other property owners to claim their homes. Get started here.