Today we are thrilled to announce the launch of our Home Data Explorer. Home Data Explorer is a tool for homeowners, buyers and sellers who believe in a collaborative approach to real estate data. Real estate data is notoriously fragmented, convoluted and inaccessible. This makes it incredibly difficult for property owners to access information they have a right to know and use.
Democratizing Access to Real Estate Data with BHR's Home Data Explorer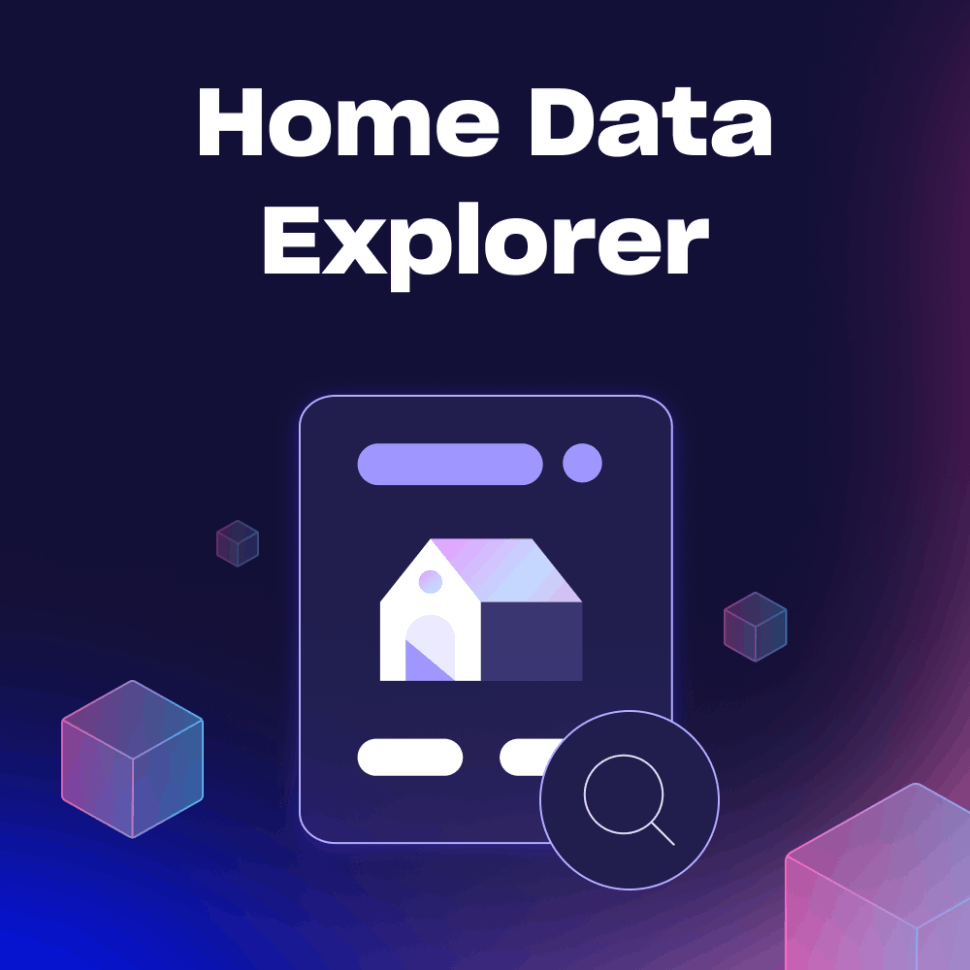 Before Web3 solutions like BHR, outdated record keeping systems meant data could be lost, damaged, illegally altered or intentionally concealed. It also meant that third parties controlled the flow of information.

Through our Blockchain Home Registry, we hope to amalgamate the world's real estate data and then democratize access to that data. Our goal is to push the industry towards transparency by providing access to reliable information about homes.

We also hope to make sharing this information easier. Our team wants to make it easier for buyers who are discouraged by today's painstaking due diligence process. We want to make it easier for sellers to monetize their data and improve access to accurate information about their neighborhoods too.

BHR's Home Data Explorer tool is an initial step towards realizing this vision.
Here's How it Works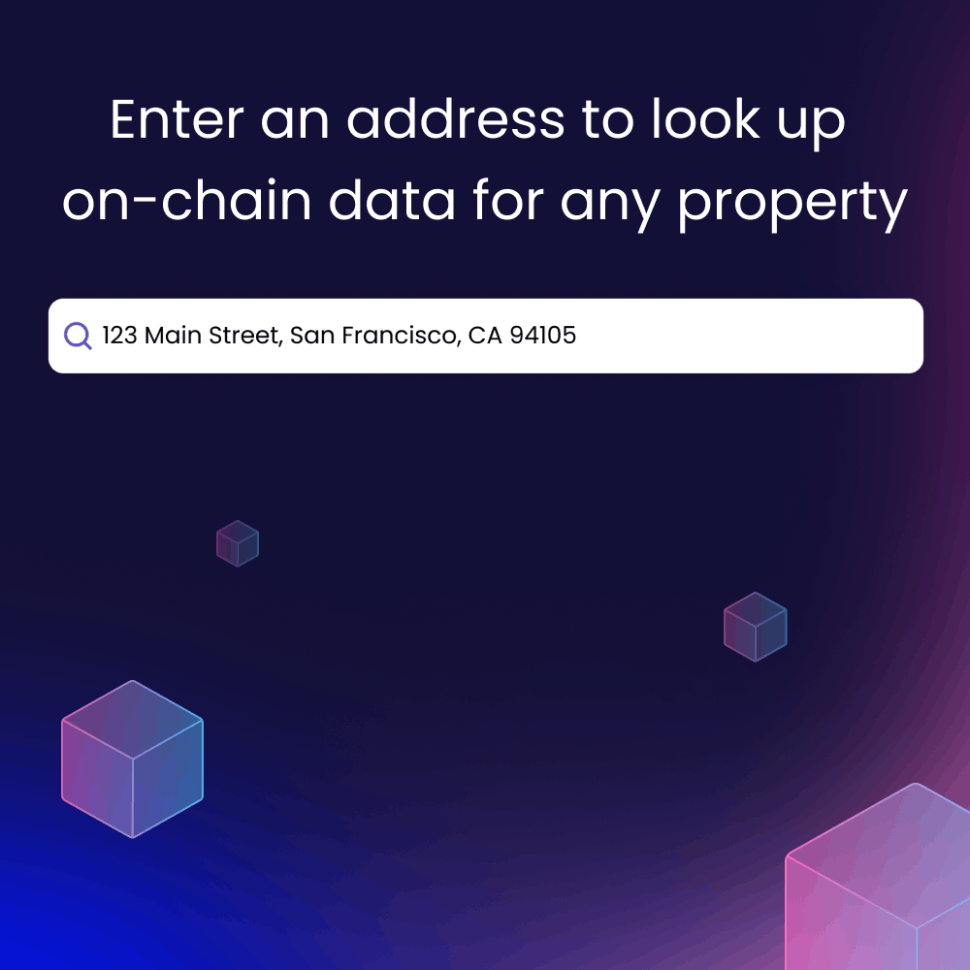 Our Home Data Explorer provides instant access to important information about properties that have been added to Blockchain Home Registry. This tool couldn't be easier to use: simply enter an address to view on-chain data for any property.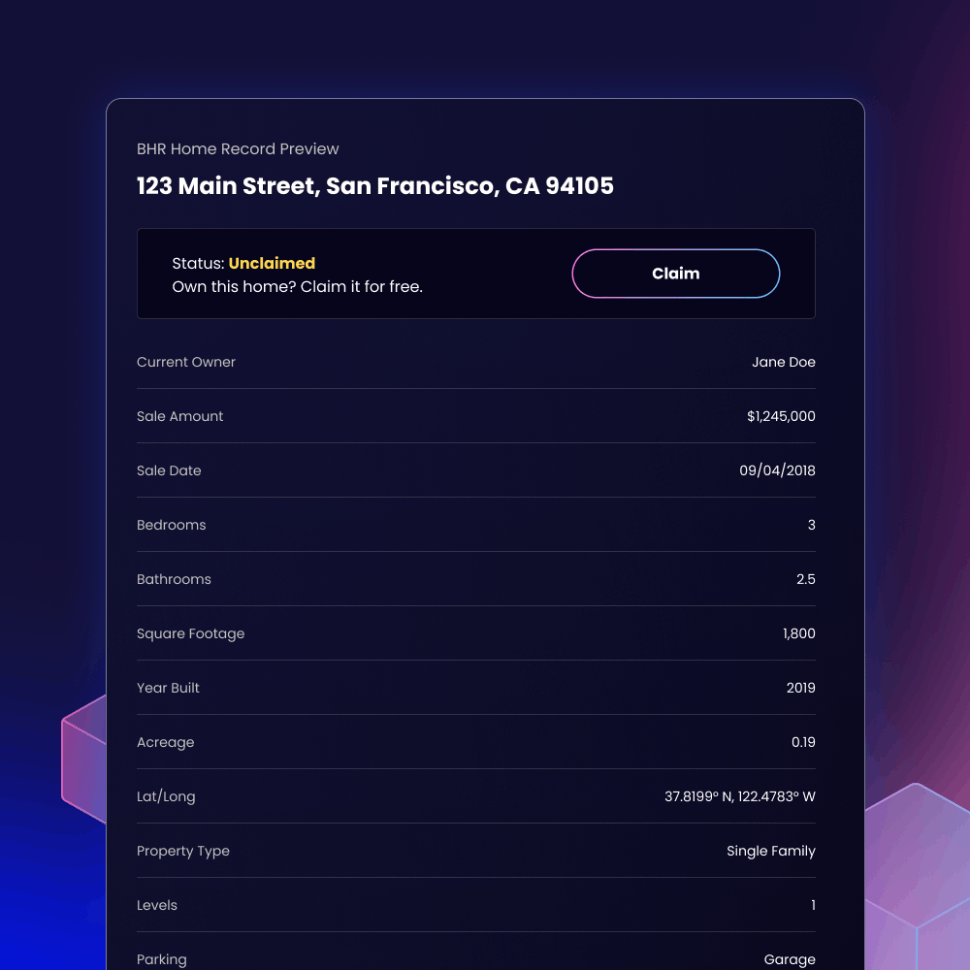 Learn about key characteristics of that property — including its exact location, previous sale price and other historical data. As a verified owner or integrator, you can effortlessly research any property recorded on BHR.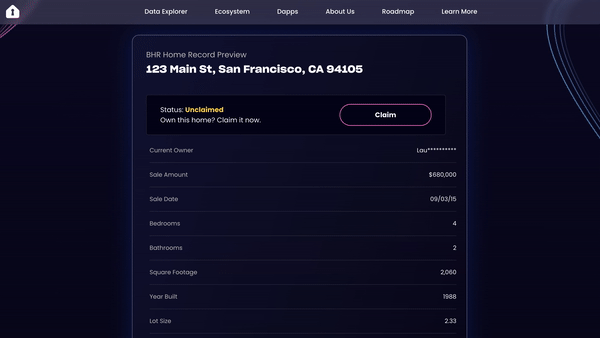 You can also look up your own home and claim it on the BHR dApp. Claiming your home allows you to see the full on-chain record and control privacy settings. Each time you add information about your property to the registry, you earn $HOME Rewards and eventually you will be able to monetize your home's data.

Ready to get started? Check out our Home Data Explorer today.