From healthcare to agriculture and everywhere in between, there are dozens of companies hoping to help people and the planet by leveraging blockchain technology. Over the last few years, charitable giving and philanthropic endeavors have become a larger and larger part of the blockchain conversation. Many researchers and industry leaders feel that this is a natural progression in the blockchain ecosystem. This makes sense given the technology's ability to improve transparency, reliability and immutability in record-keeping, transactions and more. In this post, we celebrate seven companies and nonprofit organizations using blockchain for the social good. We highlight UnBlocked, FlexiDAO, Alice and others who hope to tackle major issues like poverty, disaster relief, plastic pollution and access to clean water. Follow below to learn more about just a few of many blockchain projects making the world a better place in 2022!
Is Blockchain Really Helping People and the Planet?
In our recent post "Evolving Sentiments About Blockchain Technology," we pointed to a major milestone in blockchain adoption and research. We argued that this turning point occurred when industry leaders started to view the technology as foundational instead of disruptive. Ten years ago, blockchain was sensationalized – due in large part to cryptocurrency and the volatility of that market.

Today, blockchain has divorced its reputation from cryptocurrency and is taken far more seriously. It now serves as an underlying technology for hundreds of operations across dozens of industries. It has even made its way into philanthropic, charitable and other initiatives geared towards the social good.
Stanford Study Finds Endless Applications of Blockchain for the Social Good
Four years ago, researchers at the Center for Social Innovation from Stanford's Graduate School of Business examined whether blockchain was "moving beyond the hype." They wanted to know if it was making or could make a serious social impact. In the report, Doug Galen, et al. noted that blockchain "can have significant implications for sectors that are dedicated to driving social impact."

Researchers, government officials and others have long argued that corruption hinders access to humanitarian aid. Because blockchain "increases efficiency, reduces costs and promotes transparency," it could play a large part in reducing this corruption.

Back in 2018, the Stanford researchers concluded that "transformative blockchain applications for social impact [were] already emerging." Though in their infancy, such applications could be found in government, financial inclusion, land rights, agriculture, health and pretty much everywhere else.

It might have been "too early to tell how prolific the growth and adoption of blockchain applications for social impact would be" in 2018. However, investment has skyrocketed over the last year.
Humanitarian Efforts Are Still Going Strong in 2022
Despite the pandemic, supply chain woes and threats of a global recession, blockchain startups have seen record investment. According to CB Insights, "funding to blockchain startups surged 713% YoY to reach $25.2B" in 2021. By the end of Q1 2022, blockchain startups had already raised $9.2B in total investment.

There are now dozens of blockchain-based initiatives for the greater good. Below are a few blockchain companies and organizations that have made a difference by delivering aid, protecting human rights and otherwise improving society.
Seven Blockchain Companies Making the World a Better Place in 2022
#1 FlexiDAO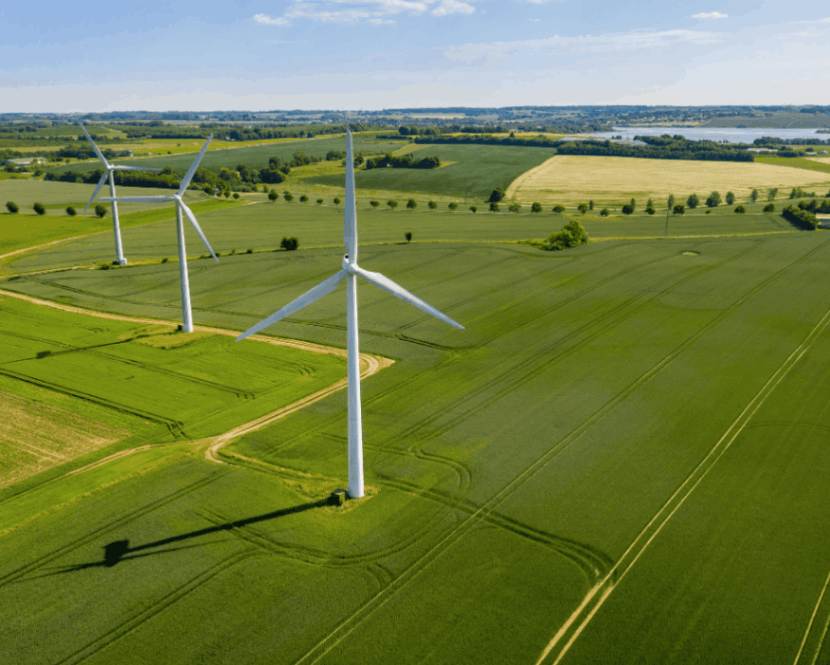 First on our list of companies using blockchain for social good is FlexiDAO. In a recent post, we note that energy efficiency and electricity usage has become a major concern in the blockchain ecosystem. Many companies are revisiting the consensus mechanisms used to validate transactions on their chains to reduce their carbon footprints.

FlexiDAO is one company using blockchain to make sourcing green energy easier and more transparent. This is especially significant in a world where greenwashing continues to trick consumers.

Writing for NASDAQ in her article "4 Innovative Blockchain Companies Tackling Climate Change," Gabriela Herculano explains. Herculano writes that "what we think is 'green' energy may actually be coming from fossil fuels." Many companies that claim to use renewable energy only do so during seasons when it is available. They then rely on fossil fuels when renewable energy like solar and wind is unavailable.

FlexiDAO does not rely on certifications that are rarely validated by trusted third-parties. Instead, the Spanish company FlexiDAO is "harnessing the revolution in blockchain technology to enhance transparency" in clean energy supply chains.

To confirm companies providing "green" energy are actually doing so, FlexiDAO "matches business consumption with renewable energy output statistics." Through this verification method, FlexiDAO is able to provide a green energy certification that is "granular and works in real time."

According to their website, FlexiDAO "helps companies reach net zero emissions by tracing where their electricity comes from and its true CO2." By providing new data as soon as it becomes available, FlexiDAO hopes to combat climate change. Readers can learn more about FlexiDAO and their recent partners here.
#2 The Giving Block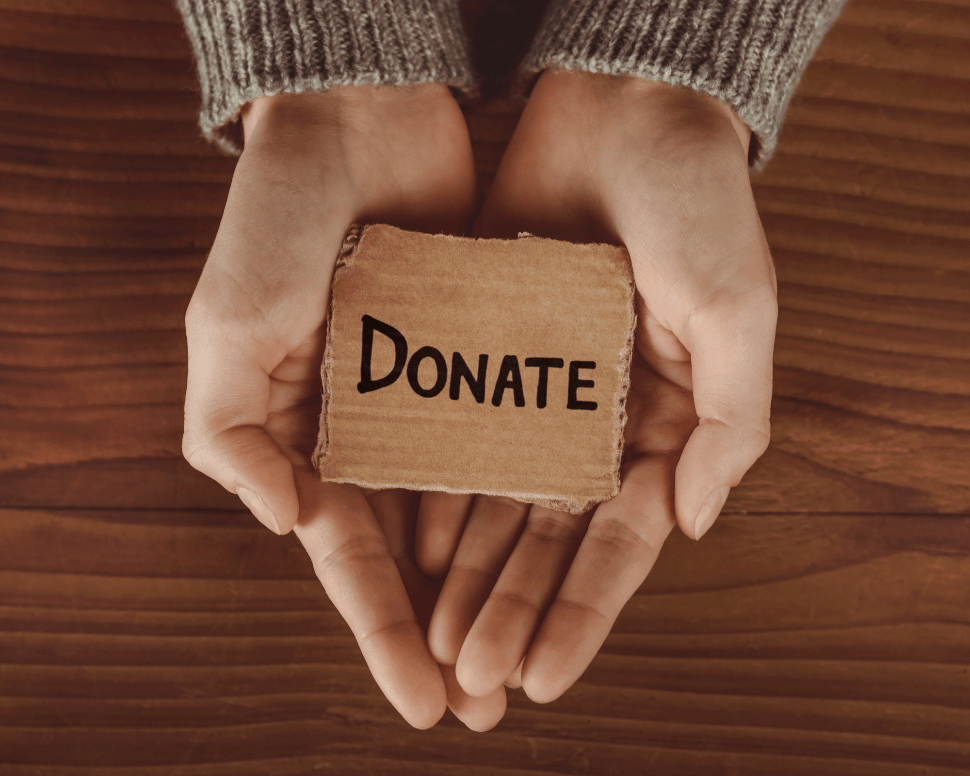 Over the last few years, a number of donation platforms supported by blockchain technology have popped up. One of the most successful and best known cryptocurrency donation platforms is The Giving Block. The Giving Block provides a platform for charities, humanitarian NGOs and nonprofit organizations to raise money for their philanthropic efforts.

It provides these organizations with access to the company's partners and to a wide network of crypto investors. According to The Giving Tree, funds are sent to recipients immediately upon submission. Their site also highlights the tax credits and deductions for which US-based crypto donors are eligible.

Late last year, The Giving Block raised nearly two and a half million dollars on what is now termed "Crypto Giving Tuesday." On their website, The Giving Block refers to Crypto Giving Tuesday as "the year's biggest one-day celebration for crypto fundraising and giving."

Contributions to The Giving Tree on Crypto Giving Tuesday 2021 were up more than 500% compared to the same day in 2020. By the end of 2021, The Giving Block had already raised more than fifty million dollars. The company projects a total of one billion dollars in donations this year.
#3 Alice.si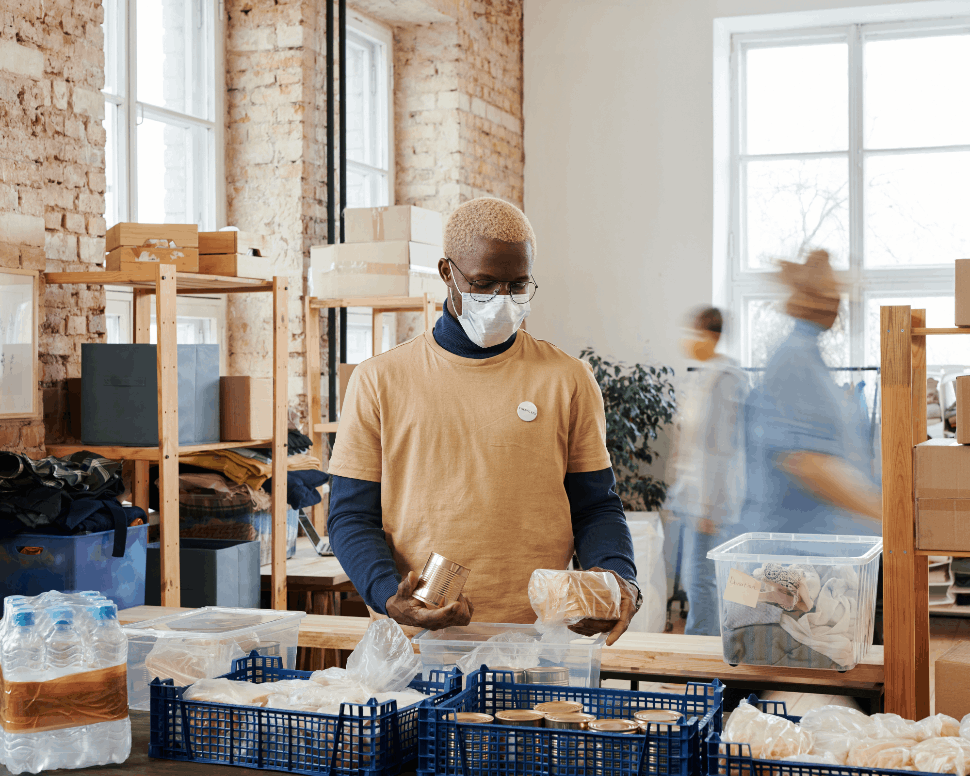 Released to in 2017, Alice.si is a blockchain-based donation platform that has received quite a bit of buzz for its positive social impact. The "si" in Alice.si is actually shorthand for "social impact." According to Blockchain for Social Impact Coalition, Alice's first application "helped 15 rough sleepers in London find homes and deal with mental health issues."

In her post "Blockchain for Philanthropy" — written for UC Berkeley's Master of Development Practice program — April Zhang describes the blockchain project. Zhang writes that Alice uses smart contracts to "brings transparency to social funding through blockchain technology."

Using Ethereum, the platform currently helps nonprofits, non-governmental organizations and other humanitarian causes with fundraising, investing and grant management. This article from GivingCompass.org notes that Alice shares impact data and releases funds when "specific goals are achieved." In doing so, the platform hopes to reduce administrative costs incurred by nonprofits and other organizations committed to making the world a better place.
#4 Botanical Water Exchange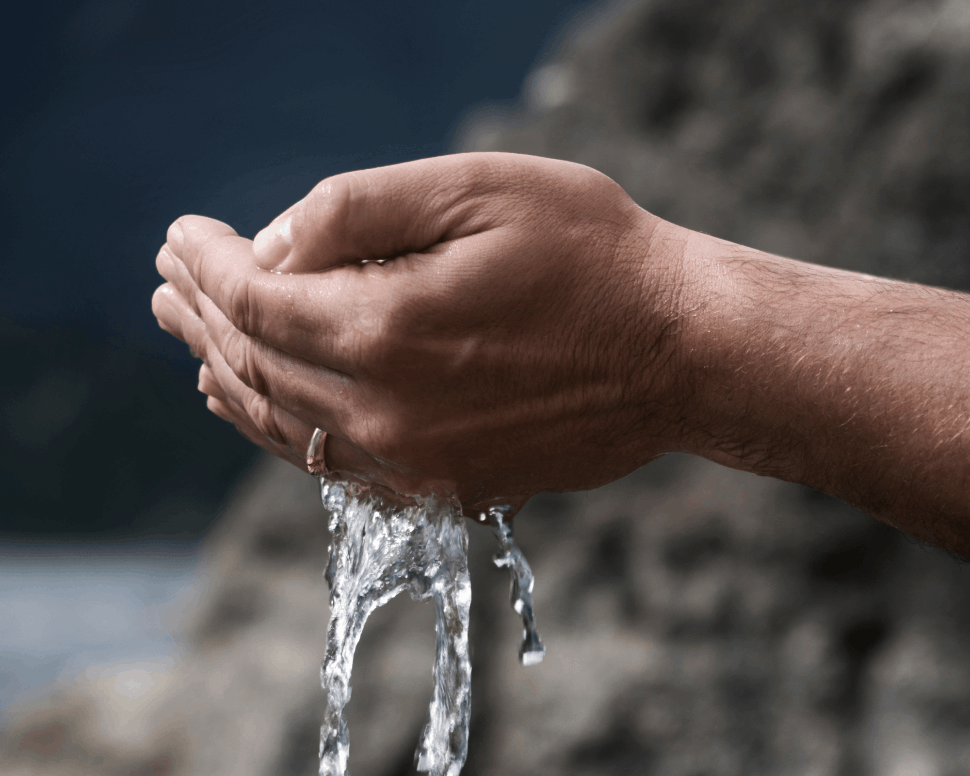 Next on our list is the Botanical Water Exchange — a collaboration between Japanese IT company Fujitsu and Botanical Water Technologies. By utilizing blockchain technology, Fujitsu and BWT hope to improve access to sustainable sources of clean water. In her article "Botanical Water Technologies' Partnership with Fujitsu" for Global Legal Chronicle, Sonia Carcano describes the project.

According to Carcano, the Botanical Water Exchange will "enable the secure and transparent trading of water purified by BWT's patented water purification process." This purification process involves extracting pure water from plants. The exchange will utilize Fujitsu's blockchain-based Track and Trust program.

BWT and Fujitsu not only hope to deliver safe drinking water to those who need it. They also hope to reduce water waste and encourage companies to donate water consumed by their factories and other operations.

According to this press release published by Bloomberg, companies participating in the Botanical Water Exchange can purchase water credits. By purchasing these credits, companies can "donate the same amount of water consumed at their facilities to reduce their environmental impact to zero."
#5 Plastic Bank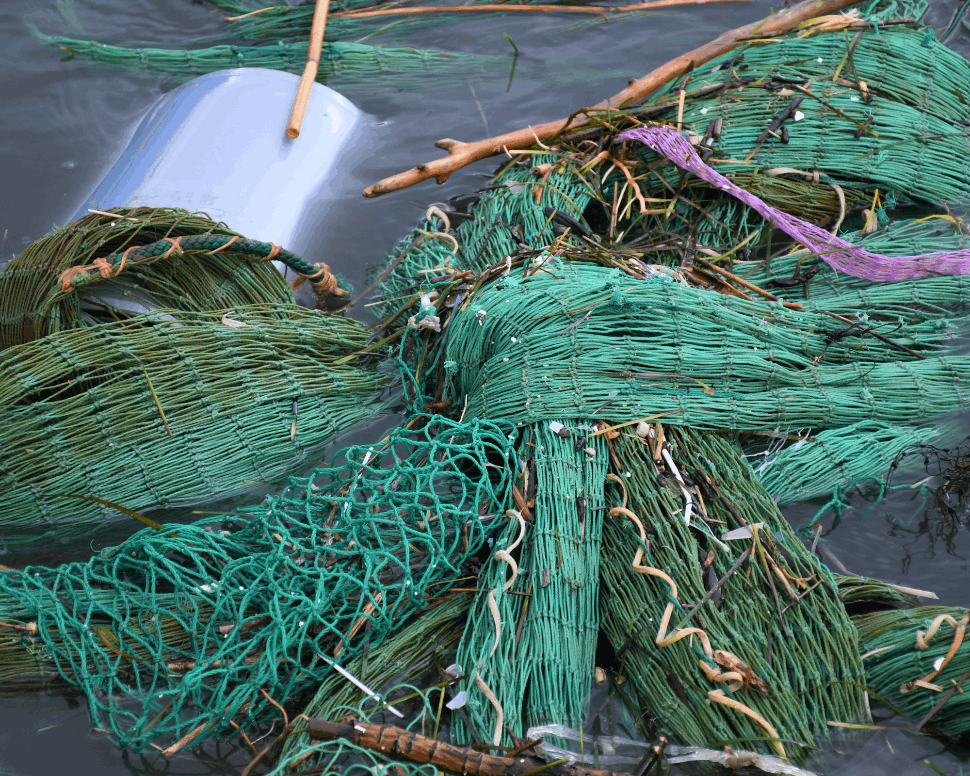 According to this resource from NOAA's National Ocean Service, "scientists think about 8 million metric tons of plastic entered the ocean in 2010." This is equal to the weight of "nearly 90 aircraft carriers." Of course, plastic pollutes human communities.

It also wreaks havoc on the environment — particularly fish and other marine life that are entangled in or consume plastic. In a recent article for National Geographic, Laura Parker notes that the amount of plastic that enters our oceans annually will likely increase substantially. According to Parker, it "is expected to nearly triple by 2040 to 29 million metric tons."

Plastic Bank hopes to stem the flow of plastic waste to our oceans by recycling plastic into usable goods. In his article "How blockchain is making the world a better place" for IBM, Neil Cherry explains how Plastic Bank works. According to Cherry, Plastic Bank "incentivizes the largest contributors of ocean plastic to reconsider its value, turning what was once waste into a currency."

A social impact platform supported by blockchain technology, Plastic Bank collects discarded plastic and turns it into low-waste plastic packaging. The company pays collectors — many of whom are in developing countries — for plastic waste they deliver.

Plastic Bank also provides collectors with access to social programs. They hope to reduce poverty while limiting the need for new, single-use plastics. Since the Canadian company launched in 2013, their 21,000 collectors have recovered over 55 million kilograms of plastic. Learn more about their impact here.
#6 BanQu
The number of unbanked or underbanked workers around the world might shock you. At last count, the World Bank estimated more than one and a half billion adults did not have a bank account. Many of these people live in developing countries. In an article for Forbes Advisor, however, Emily Guy Birken writes that workers in developed nations are also in this situation. She notes that a 2019 report from the Federal Reserve found 6% of American adults are unbanked and 16% are underbanked. This amounts to more than sixty-three million Americans.

Being unbanked or underbanked can make it difficult or even impossible for workers to do business and sustain themselves. According to this resource from Take Charge America, "being unbanked means things like cashing checks and paying bills are costly and time-consuming." The unbanked are forced to "rely on check cashing services" and often have to pay bills with "money orders." For some workers, money orders come with untenable fees that they would not incur if direct deposit was an option.
BanQu Aims to Protect Unbanked Workers
Founded by Ashish Gadnis, blockchain-based software platform BanQu hopes to improve worker access to supply chains and their personal transaction history. In a recent article for World Economic Forum, Natalie Marchant explains how BanQu helps small-scale farmers. Gadnis was inspired to start BanQu after he watched a Congolese farmer fail to open a bank account. She was rejected because the "only proof she had of her role in the supply chain was a paper receipt."

According to Marchant, BanQu was designed to "ensure that everyone along the supply chain is visible in the global economy." It achieves this "by recording them on a digital ledger, or blockchain." These records should help farmers and other unbanked workers gain access to financial institutions and global supply chains. Learn more about the supply chain software here.
#7 UnBlocked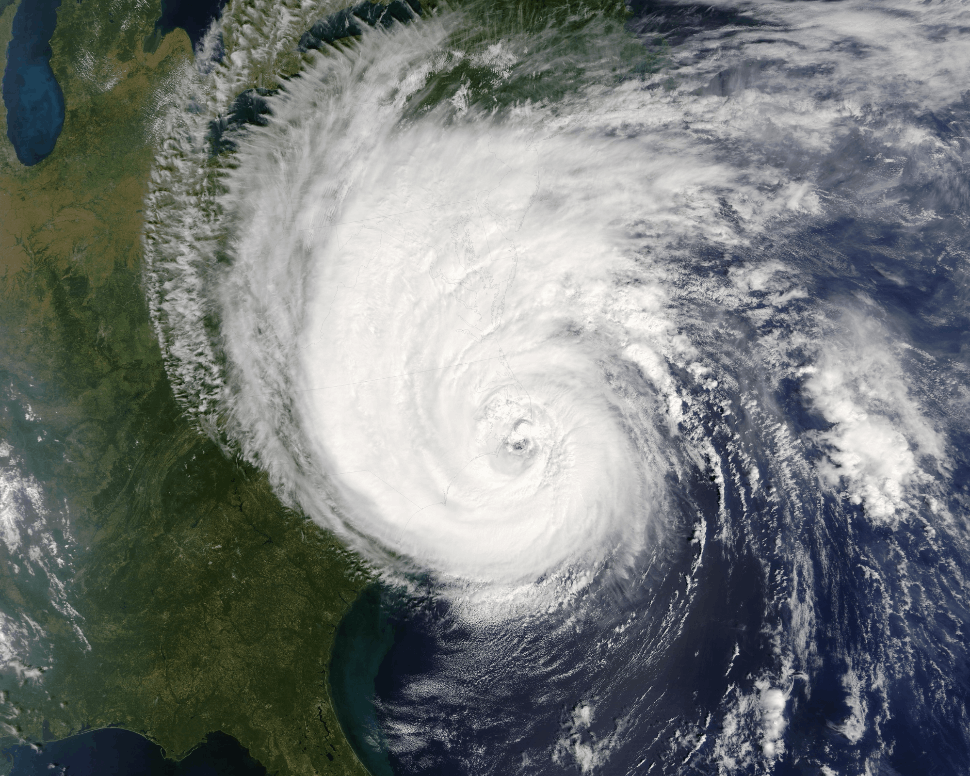 Last on our list of blockchain companies, organizations and projects making the world a better place is UnBlocked. According to Oxfam, UnBlocked is a cash transfer solution powered by blockchain technology. The project was launched in 2019 by Oxfam, Sempo and ConsenSys. Cutting inefficiencies of traditional aid delivery, UnBlocked is designed to provide disaster relief to communities in need as quickly and transparently as possible.

In their resource "UnBlocked Cash Project: using blockchain technology to revolutionize humanitarian aid," Oxfam explains how the project works. UnBlocked is tripartite. The system includes e-voucher cards that beneficiaries can use to buy staples they need. It also includes smartphones "through which vendors can receive payments" and an online payment platform from which organizations can send and monitor funds. Members of Oxfam and other organizations are on-hand to train all those involved to use the technology they provide.

UnBlocked has already had incredible success. In "Crypto is changing how humanitarian agencies deliver aid and services" for CoinTelegraph Magazine, Mitch Eivan elaborates. He describes Oxfam's response to the aftermath of Cyclone Harold in Vanuatu. When the cyclone hit, Vanuatu was already in dire straits. In recent months, it had suffered from a recent volcanic eruption, major outbreaks of COVID-19 and economic turmoil caused by the pandemic. Eivan writes that "almost overnight, Oxfam and its local partners brought to scale a blockchain lifeline."

With UnBlocked, Oxfam was able to help "nearly 5,000 households and 357 vendors." Even though the system was tested on a much smaller scale, it was able to respond to thousands more than projected. The decentralized nature of UnBlocked made it possible to scale operations quickly. Quoting Sandra Uwantege Hart, Eivan writes that "'a decentralized, distributed model is exactly what worked in terms of how we…deployed the system.'"
Final Thoughts
Critics of the blockchain solutions detailed above have expressed concern over the potential for corruption. They argue that blockchain can certainly make data immutable, transparent and traceable. However, the integrity of such features is dependent on the implementation of individual companies.

To continue making a difference, blockchain companies and organizations must adhere to certain principals. In "Blockchain for Humanitarian Action and Development Aid" for the Journal of International Humanitarian Action, Andrej Zwitter and Mathilde Boisse-Despiaux make this point. They argue that blockchain cannot "become a standard of implementation" in humanitarian efforts unless monitored and evaluated appropriately.