Over the last decade, terms like "cryptocurrency" and "non-fungible token" have constantly peppered the news – drawing ire from some and adoration from others. In 2022, public interest remains squarely centered on sensationalized applications of blockchain technology. These include NFTs of virtual real estate and cryptocurrencies like Bitcoin, Ethereum and Cardano. Of course, there are many additional applications of blockchain technology that receive less air time but are equally – if not more – significant. Still, most surveys of the general public ask respondents about their interest in or knowledge of cryptocurrencies like Bitcoin. They do not ask about respondents' understanding of underlying blockchain technology. Weakened by scandals yet bolstered by innovation, public trust in cryptocurrencies like Bitcoin has ebbed and flowed over the years. Public perception of blockchain seems to rise and fall in lock-step with the value of Bitcoin and other cryptocurrencies. However, interest in blockchain as a supportive technology for streamlined processes and secure data recording has only increased across industries and governments. Unlike surveys of the general public, industry surveys consistently ask about blockchain's relevance, current implementations and future applications. Governments, financial institutions and industry leaders are on a steady march towards implementing blockchain applications in their day-to-day operations. They hope to make operations more secure, more reliable, less expensive, less redundant and less environmentally taxing. In this post, we consider evolving sentiments about blockchain technology. Follow below to learn how everyone from industry experts to the general public feel about blockchain.
Evolving Sentiments About Blockchain Technology: A Timeline
Blockchain 1.0: Blockchain Emerges as a Supportive Technology for Bitcoin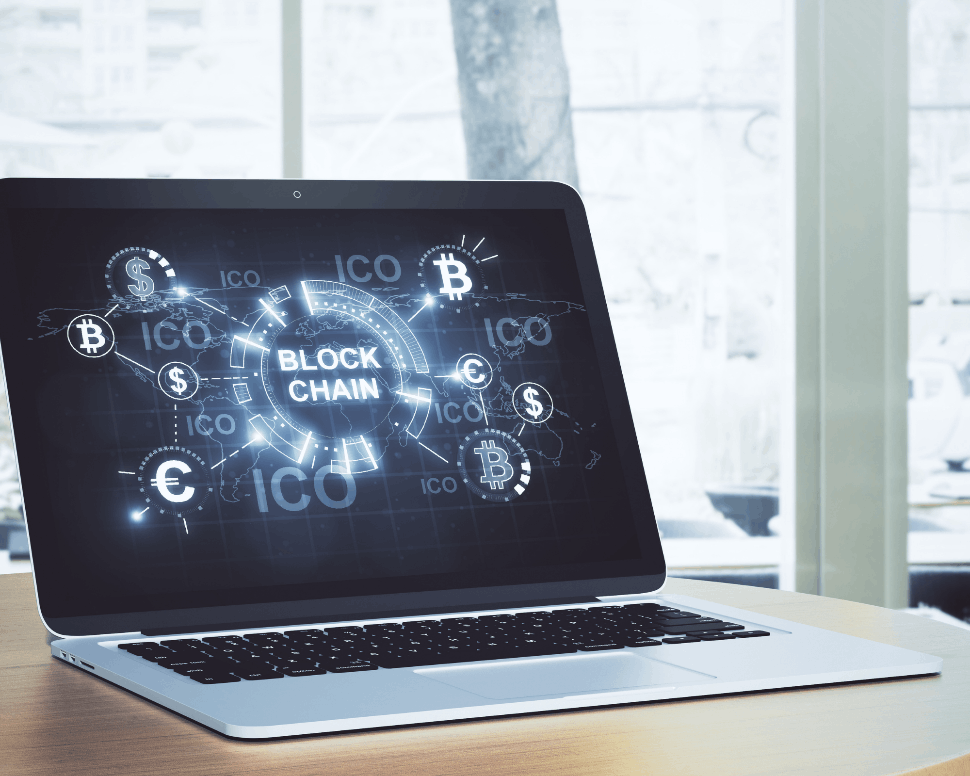 In its first five years of public life, blockchain struggled to gain traction. Its reputation was inexorably and almost exclusively tied to Bitcoin and other cryptocurrencies. A series of cryptocurrency scandals likely delayed exploration and adoption of blockchain technology during this time.

For example, the FBI shut down the Silk Road – an online black market where users conducted illegal transactions with Bitcoin – in 2013. The US government confiscated over twenty-thousand bitcoins from Silk Road participants. A number of crypto exchange attacks occurred during this period as well.

Despite these scandals, Senate hearings from November 2013 were flooded with cautiously optimistic sentiments about the future of Bitcoin and its underlying blockchain technology. Conversations around blockchain become more serious, more frequent and more wide-ranging.
Blockchain 2.0: Blockchain Starts to Break Free from Crypto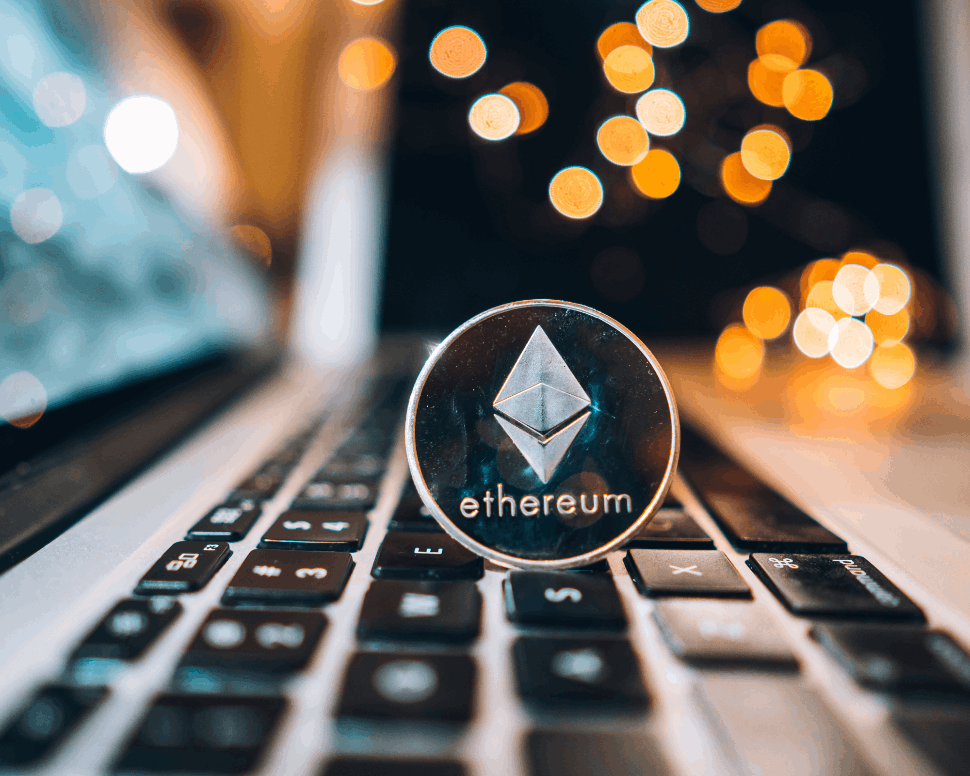 According to the Institute of Chartered Accountants in England and Wales, it wasn't until 2014 that blockchain technology was effectively separated from cryptocurrency. It was then that "its potential for other financial, interorganizational transactions [was] explored" in earnest. Referring to the technology's "applications beyond currency," researchers and industry leaders dubbed this transition "Blockchain 2.0." Between 2014 and 2018, new blockchains were introduced and the gap between blockchain and cryptocurrency grew wider.

In 2015, the Ethereum blockchain officially launched. Beyond its eponymous cryptocurrency, Ethereum's claim to fame was its ability to record and execute smart contracts. That same year, NASDAQ initiated its blockchain trial and nine major financial institutions banded together to form the R3 consortium. Its membership experienced a three-fold increase over the next six months. Also in 2015, the World Economic Forum pointed to blockchain as a "mega-trend." Its researchers predicted widespread government and industry use of the technology by 2023.

In the three years that followed, investment in blockchain startups and research into the technology's applications surged across the globe. Writing for Blockchain Council in "​A Look Back at The Decade of Blockchain," Toshendra Kumar Sharma notes that the Chinese were early investors. Beginning in 2016, the Chinese government "focused upon Blockchain and cryptocurrencies with their 5-year plan, and [launched] the Chinese Financial Blockchain Shenzhen Consortium." In 2017, seven European banks formed ​​the Digital Trade Chain consortium. It is estimated that 15% of global banks had used blockchain in some capacity by 2017.
Blockchain 3.0: Industries Explore Practical Applications of Blockchain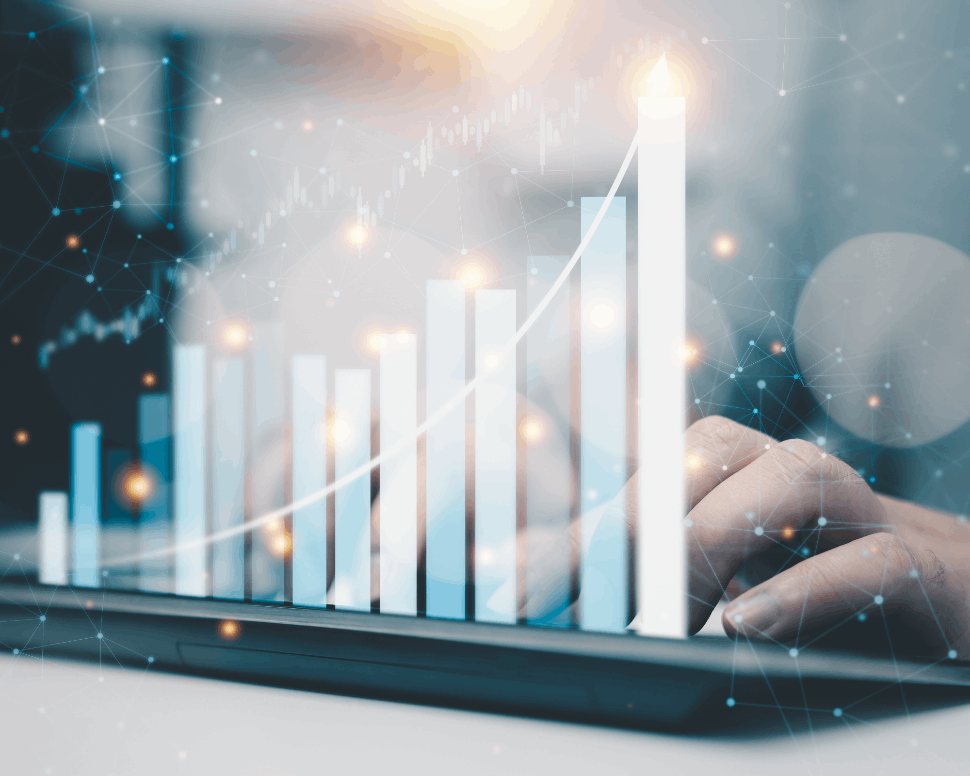 As the technology turned ten years old, blockchain's reputation around the world also matured. In a report entitled "Breaking Blockchain Open" – which summarized results of their 2018 Global Blockchain Survey – Deloitte researchers acknowledged this shift. According to ​Linda Pawczuk and other researchers, the 2018 survey "showed blockchain adoption reaching a turning point." They write that in 2018, "momentum had begun shifting from 'blockchain tourism' and exploration toward the building of practical business applications." At the time, "financial services and, more specifically, the financial technology (fintech) sector were leading in blockchain development."

Other industries were still cautious, with some a bit suspicious of a technology they believed was "overhyped." The fact that it was "cryptocurrency traders" who brought "mainstream notoriety to blockchain" reinforced concerns about the technology's applicability. Still, 2018 saw the largest amount of investment in blockchain startups ever at $4.3B.

Just a year later, an additional 10% of respondents to Deloitte's Global Blockchain Survey believed there was a "compelling business case for blockchain." There was also a 28% jump in respondents who said they were planning to replace "current systems of record" with blockchain technology.
Executives Begin to See Blockchain as a Foundational Technology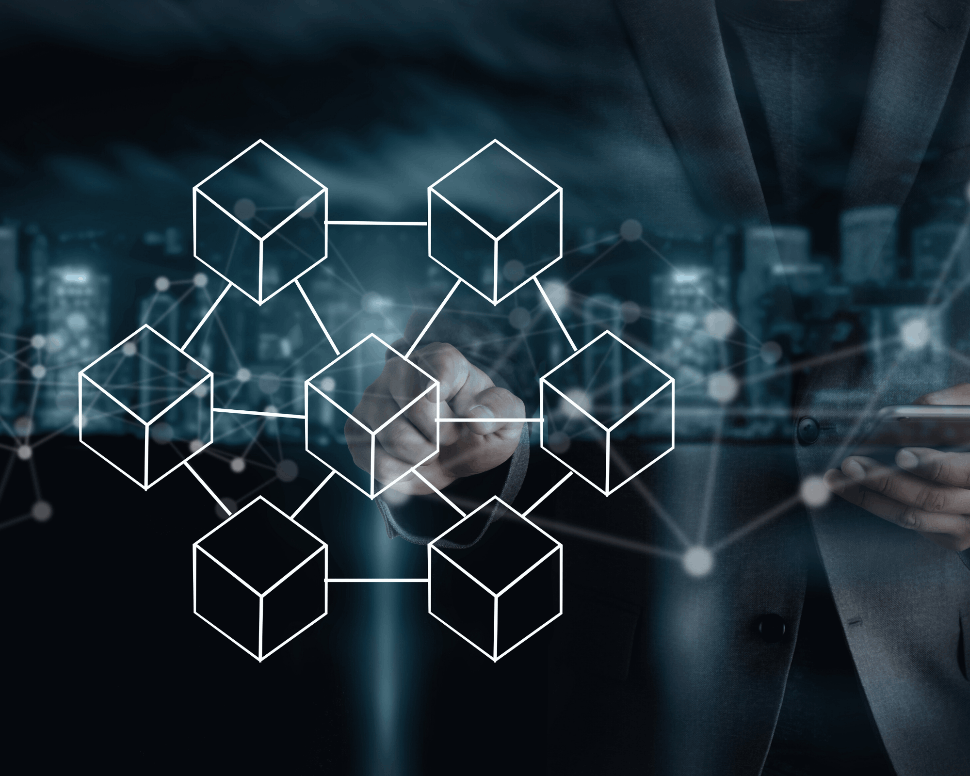 Compared to earlier surveys – i.e. those between 2016 and 2018 – fewer respondents to the 2019 survey saw blockchain as a "disruptive technology." Some might see this as a step back. However, moving away from the sensationalism surrounding blockchain technology actually demonstrates greater faith in its practical applications.

In 2017, Marco Iansiti and Karim R. Lakhani alluded to this in their article "The Truth About Blockchain" for Harvard Business Review. As Iansiti and Lakhani noted in their 2017 article, "blockchain is not a 'disruptive' technology…blockchain is a 'foundational' technology."

Instead of blowing up traditional models, blockchain "has the potential to create new foundations for our economic and social systems." The evolution of responses to Deloitte's Global Blockchain survey shows that executives are starting to see blockchain as a foundational technology. They no longer see it as a disruptive technology.
Note
Some argue that Blockchain 3.0 has yet to begin. However, there seems to have been a significant shift in sentiments about the technology around 2018. For the purpose of this article, we will date the genesis of Blockchain 3.0 to that year.
2020 to Today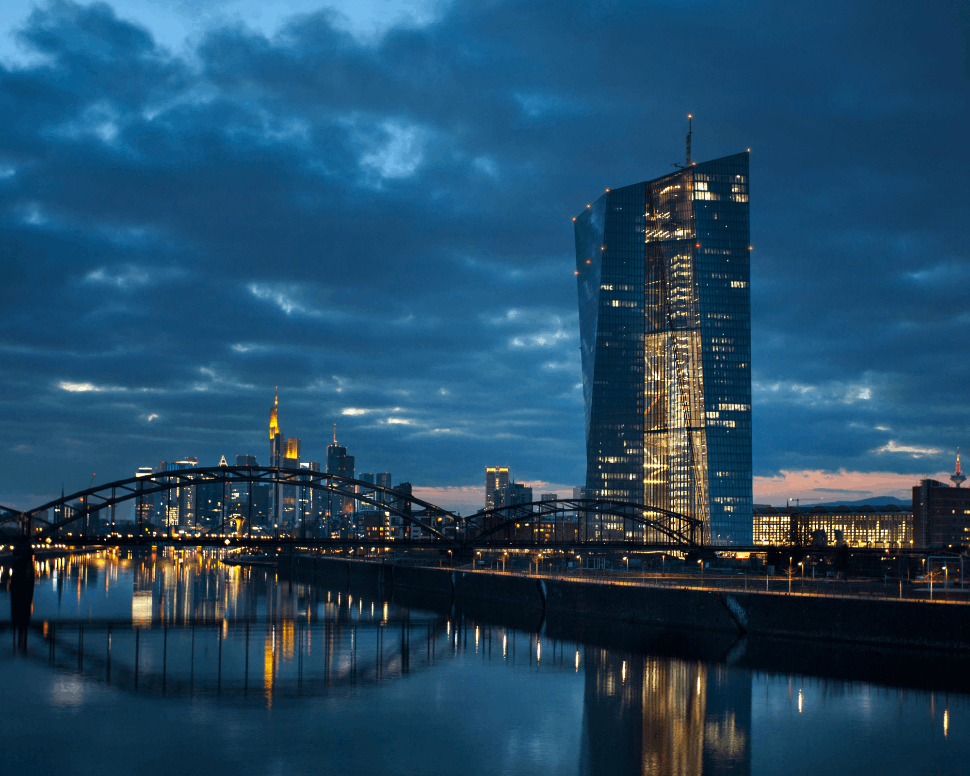 Despite the global pandemic, interest and investment in blockchain technology has only increased over the last two years. In fact, the COVID-19 pandemic actually exposed flaws in many of our systems – flaws that could be improved upon if not fixed by blockchain. In a 2021 paper for University College London, Nikhil Vadgama and Paolo Tasca explore the many applications of blockchain to our vulnerable supply chains.

Around the world, governments, major banks — and industries outside finance – have not only explored applications of blockchain technology, but actually implemented them. From the US to South Africa and from Sweden to Japan, dozens of central banks are researching ways to support their operations with blockchain.

Governments have also explored applications in voting, identification and other systems. Ethiopia recently announced a partnership with the company behind Cardano to establish a national ID system supported by blockchain. The Republic of Georgia partnered with Bitfury to create a national blockchain land title registry to prevent theft and fraud.

The financial services industry remains most active, but interest is growing elsewhere too. Deloitte's 2021 Global Blockchain Survey notes that "the business imperative of adopting blockchain and digital assets is growing noticeably." Businesses in a variety of sectors all across the globe "increasingly accept that their current business models are at stake." 81% of respondents to Deloitte's 2021 survey agreed that blockchain is "broadly scalable and has achieved mainstream adoption."

Over the next few years, researchers predict a growing number of blockchain applications in finance and government. We should also expect to see blockchain applications in voting, healthcare, integrity verification, supply chain management, education, security and energy infrastructure.
Investment Surges Post-Pandemic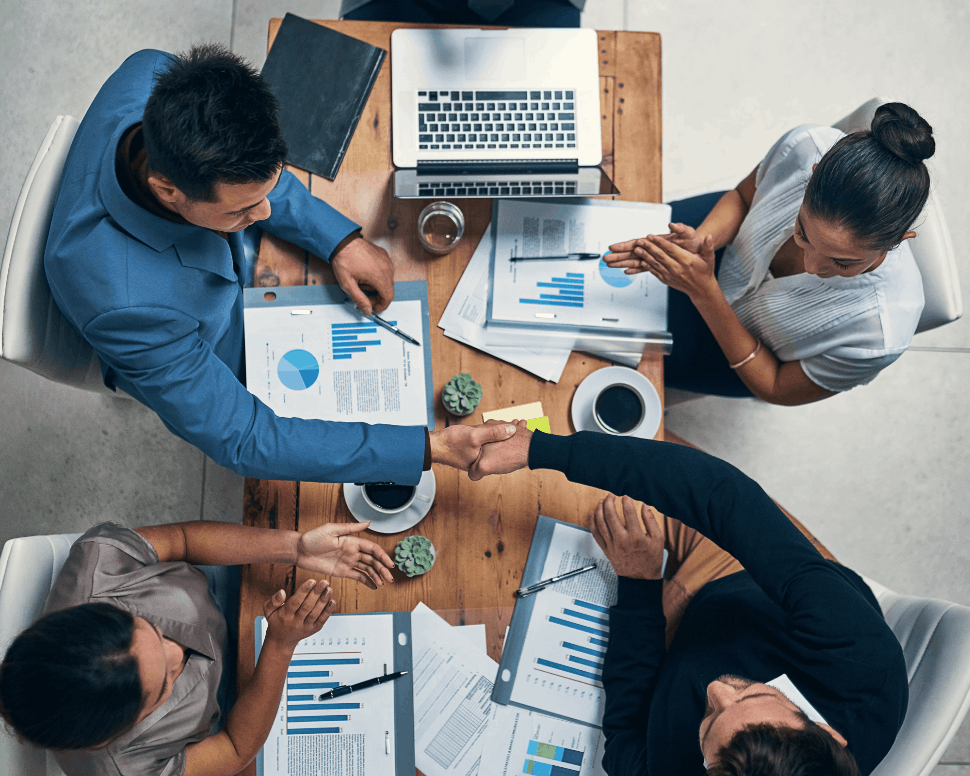 To determine whether or not industry leaders are actually serious about blockchain technology, all one must do is "follow the money" – so to speak. The post "Banking is only the beginning" from CB Insights notes that "funding to blockchain startups surged 713% YoY to reach $25.2B" in 2021.

This year's spend could exceed 2021 investment, despite what Hannah Miller describes in a June 2022 article for Bloomberg as "slumping digital currency prices." For example, American venture capital firm Andreessen Horowitz raised a record $4.5B for its crypto fund earlier this month. By the end of Q1 2022, blockchain startups had already raised $9.2B in total investment. According to CB Insights, DeFi startups alone raised a stunning $2.1B during the same period. This far outpaces investment in the first quarter of 2021.

Surging investment in blockchain startups throughout June 2022 shows that the technology has finally emerged from beneath crypto's dark cloud. Interest in and implementation of blockchain technology has steadily grown while support for cryptocurrencies has fluctuated wildly. For example, China banned all crypto transactions in 2021 and the US is currently exploring new, tighter regulations.
What Does the General Public Think About Blockchain?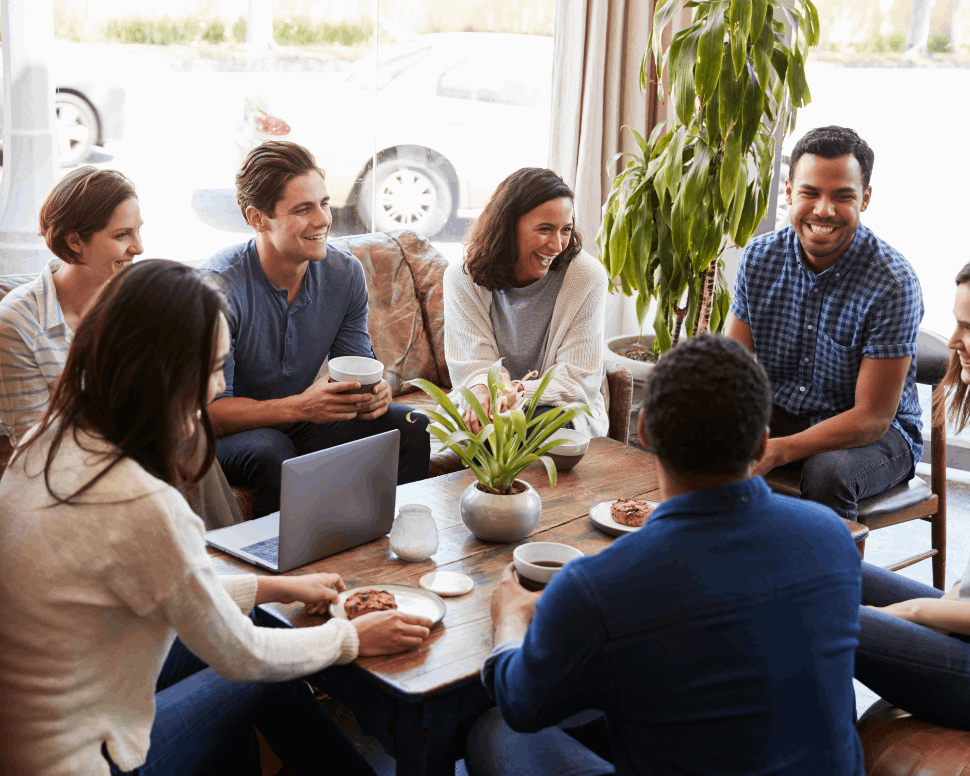 As outlined above, industries, governments and other institutions have embraced blockchain technology. Over the years, sensationalism, mystery and hype have given way to a slew of practical applications across dozens of different sectors. Most research of and investment in blockchain technology comes from industry leaders and government entities. As such, it should come as no surprise that the majority of surveys about the future of blockchain are aimed at these groups. Figuring out what the general public thinks about blockchain is a bit more difficult.

Back in 2015, researchers from the World Economic Forum's Global Agenda Council on the Future of Software and Society predicted this. In a 2015 article for CoinDesk, Pete Rizzo explained. Rizzo wrote that the WEF projected governments and the financial sector "would begin leveraging blockchain sooner than the mainstream public."

Scott Schuh – from the Federal Reserve Bank of Boston – and Oz Shy – from the MIT Sloan School of Management – echoed this sentiment. They review survey data in the 2015 paper "U.S. Consumers' Adoption and Use of Bitcoin and other Virtual Currencies." Shy and Schuh noted that "​​not all consumers were even aware that Bitcoin had been created seven years earlier." Even fewer respondents "understood the conceptual similarities and differences between e-money and virtual currency." Those who had heard of Bitcoin and other cryptocurrencies "were unfamiliar with the basic mechanics of Bitcoin…much less experts in blockchain technology."
Responses to Recent Surveys About Blockchain and Cryptocurrencies
When Schuh and Shy's paper was published, blockchain was still synonymous with Bitcoin and other cryptocurrencies – at least amongst the general public. Seven years later, more Americans have heard about and/or invested in cryptocurrencies. How many understand crypto's underlying technology – and what they think about that technology – remains to be seen. This is because few surveys actually question respondents about blockchain.

In 2015, just about half of US consumers had heard of Bitcoin or another cryptocurrency. At the time, only 1% of those consumers had actually used cryptocurrency. According to a Pew Research Center survey from 2015, high-income college educated men were most likely to have heard of Bitcoin.
What Do People Think About Blockchain Today?
By late 2021, 16% of Americans had invested in one or more cryptocurrencies and 86% of consumers had heard of them. In a November 2021 article for the Pew Research Center, Andrew Perrin points out a continuing divide. Perrin writes that men are still "twice as likely as women to [have] ever used a cryptocurrency."

Though more Americans in 2021 had heard "at least a little about cryptocurrency" than those in 2015, few "say they have heard a lot." It seems that awareness and understanding of blockchain is part of this information gap. As industries continue to implement the technology, surveys of the general public will likely start asking about blockchain instead of focusing solely on cryptocurrency.