The metaverse is still in its infancy. As such, ways to invest in real estate are a bit more limited in virtual worlds like The Sandbox, Decentraland and Somnium Space. For example, only a couple of virtual REITs (real estate investment trusts) and real estate investment funds have been established thus far. Crowdfunded development projects are less common in the metaverse than in the real world. Similarly, the number of single family homes, apartment buildings, concert halls and shopping centers are far fewer. The metaverse is less developed than the real world. However, digital real estate investing is still quite similar to investing in real world real estate. Virtual real estate investors can buy plots of virtual land or buy shares in a REIT, fund or other asset. They can preserve the land they own in the digital world. They can also develop or resell it. Of course, there are a few key differences between real world and virtual world investing. In the metaverse, real estate transactions are conducted using cryptocurrency. Digital assets are stored in crypto wallets and ownership is represented by NFTs. Virtual real estate investing is highly speculative. It is heavily dependent upon continued and expanded user engagement. Conversely, real world real estate investing is much more established. In this post, we outline all the ways buyers can invest in digital real estate. We also explain how to purchase virtual land – from setting up a crypto wallet to hiring a real estate agent.
Common Ways to Invest in Real Estate
The metaverse is still very new and undeveloped. However, it is reasonable to assume the real estate industry might function similarly in the virtual world as it does in the real world. After all, users are already snapping up virtual land, buying virtual houses and renting out virtual office space on a number of metaverse platforms. One real estate investor recently bought a single parcel of land for 2.3 million real world dollars. These investors plan to use their virtual property exactly as real world investors do.
Individuals who purchase single family homes will decorate the interiors and host parties. Commercial real estate investors will develop virtual lands into shopping malls, where they can charge luxury retailers rent to use their space. The possibility of passive income in the future is a huge draw for metaverse real estate investors. Given this, it makes sense to assume many of our real world investment structures will also find a foothold in the metaverse. In fact, there are already a few REITs and real estate investment funds operating in the metaverse. Below, we list a few of the most common types of real estate investments and explain how they might function in the metaverse. We also point out which ways to invest in virtual real estate are already available.
#1 Real Estate Investment Trusts (REITs)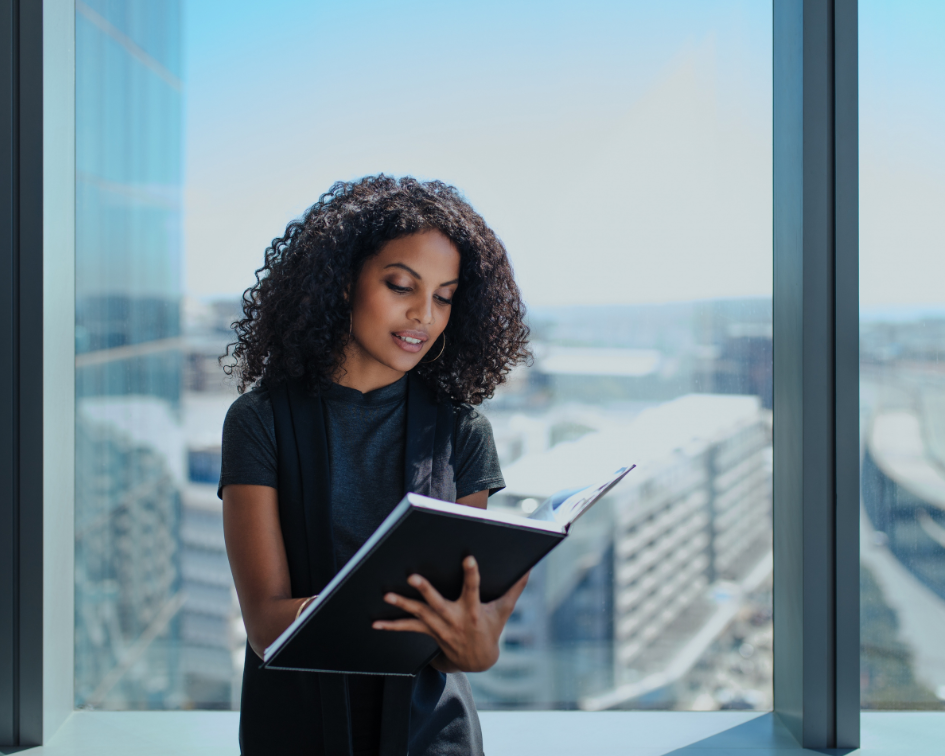 In our post "Everything You Need to Know About Investing in Metaverse REITs and Funds," we define REITs. We explain that REITs "allow traditional real estate investors to diversify their portfolios without purchasing entire properties." REITs or real estate investment trusts are a type of fractional investment. Real estate investment trusts are "real estate companies that buy up income-generating properties and debt across a variety of industries."
These industries include healthcare, data centers, retail, agriculture and even residential mortgages. Investors often invest in a variety of REITs to diversify their portfolios. Most REIT companies are traded publicly on stock exchanges, which sets them apart from other types of real estate assets.
REITs in the Metaverse
Though the space is very new, a few companies have already announced plans to establish metaverse REITs. These REITs might not be as diverse as those in the real world because not all industries will be represented in the virtual world. Metaverse Property – which operates across more than one metaverse platform – was the very first company to get involved in virtual REITs. However, investors should keep in mind that these projects are not technically REITs.
Kristi Waterworth elaborates in her article "Are Fractional Metaverse Real Estate Shares a Smart Investment?" for NASDAQ. She notes MREIT exists solely "within the cryptocurrency/NFT space and is not traded on any stock exchange." Investors should also keep in mind that crypto is incredibly volatile and that the performance of these trusts depends entirely on future engagement. As of March 2022, the metaverse is not yet an important part of most people's daily lives.
#2 Real Estate Investment Funds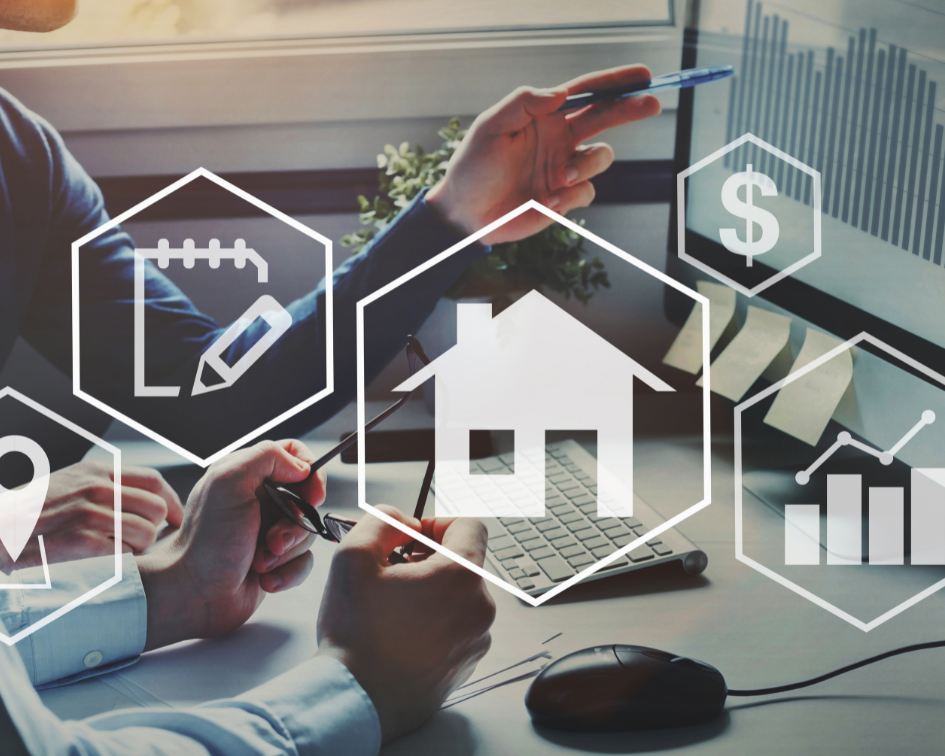 Like REITs, real estate investment funds are a type of fractional investment. Unlike REITs, real estate investment funds are not traded on stock exchanges. In his article "REIT vs. Real Estate Fund: What's the Difference?" for Investopedia, Adam Hayes explains. According to Hayes, "a real estate fund is a type of mutual fund that invests in securities offered by public real estate companies."
Instead of paying out dividends like REITs, funds typically "provide value through appreciation." Most investments are handled by a fund manager rather than the investor him or herself. Those who prefer a hands-off approach to investing might choose a real estate investment fund. Investors who would rather have more control over their investments might choose a REIT.
Real Estate Investment Funds in the Metaverse
Fractionalized investment is more palatable to many burgeoning metaverse investors than purchasing land or property outright. Capitalizing on this preference, a few companies have already established real estate investment funds in the virtual world. For example, the crowdfunding platform Republic just announced a new investment fund for metaverse property.
Realm – Republic's private equity fund – is only available to investors by invitation. These investors must be accredited and must invest a minimum of $25k in the fund. In addition to Republic, Alchemy recently launched its own venture capital fund. Sfermion is another virtual real estate investment fund gaining traction in the metaverse.
#3 Real Estate Investment Groups (REIGs)
Next, we have real estate investment groups or REIGs. Though similar to both, REIGs are neither real estate investment funds nor real estate investment trusts. In his article "5 Simple Ways to Invest in Real Estate" for Investopedia, Andrew Beattie explains how REIGs compare to REITs and funds. Beattie writes that "REIGs are like small mutual funds that invest in rental properties." Describing a typical REIG, Beattie notes that the company will usually "buy or build a set of apartment blocks or condos." This company "then allows investors to purchase them through the company, thereby joining the group."
Like funds and REITs, investors choose REIGs when they want to buy real estate but do not want to manage the property themselves. Each investor in a REIG owns units in these properties. The investors' names are listed on the leases as well. However, it is the company that "collectively manages all of the units, handling maintenance, advertising vacancies, and interviewing tenants." Like funds, REIGs usually charge investors a fee, which can be sizable.
Real Estate Investment Groups in the Metaverse
As of March 2022, there do not appear to be any public real estate investment groups or REIGs in the metaverse. However, this could change in coming months as more digital land is developed into shops, office buildings and apartments.
#4 Real Estate Limited Partnerships (RELPs)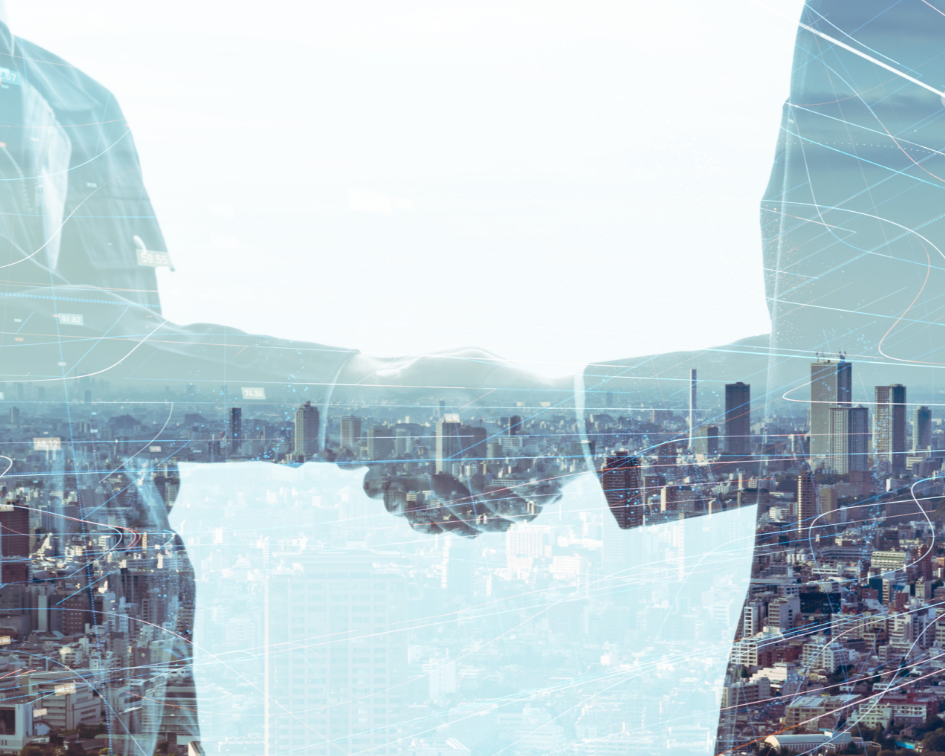 RELPs are very similar to REIGs, REITs and funds. They allow investors to pool their money and diversify their portfolios without taking major financial risks. Like REIGs, RELPs act like small holding companies that manage investment properties. However, RELPs exist only for a short period of time – usually a few years to a decade – predetermined by their investors. In their article "How to invest in real estate" for Business Insider, Tanza Loudenback and Amena Saad elaborate.
According to Loudenback and Saad, RELPs allow individuals to pool their money with that of other investors. This way, a group can "buy, lease, develop, and sell properties that would be hard to manage or afford independently." Saad and Loudenback write that most RELPs "form a business plan and identify properties to purchase and/or develop." Then, these partnerships "manage, and finally sell off, with profits distributed along the way."
Unlike REITs and many real estate investment funds, RELPs are "generally more suitable for high-net-worth investors." This is because many RELPs "set minimum 'buy-ins' anywhere from $100,000 to a few million."
Real Estate Limited Partnerships in the Metaverse
Given how expensive parcels of land in metaverse platforms like The Sandbox and Decentraland have become, metaverse RELPs might also have high minimum investments. As such, RELPs might not be the right choice for first-time buyers who want to get started in virtual real estate investing. A REIT might be a more reasonable form of fractional investment for first-timers.
#5 Flipping Houses or Duplexes
Another way to invest in real estate is to purchase unfinished, neglected or damaged properties for cheap. Investors then spruce up these properties before selling them at a much higher price than they originally paid. Flipping single family houses, duplexes and other properties is considered fairly risky, however. In her article "How to Invest in Real Estate: 5 Ways to Get Started" for NerdWallet, Arielle O'Shea explains.
Quoting David Meyer, O'Shea writes that "'there is a bigger element of risk'" with fix and flips. This is "'because so much of the math behind flipping requires a very accurate estimate of how much repairs are going to cost.'" Without industry connections, extensive renovation experience and vast knowledge of the local market, flipping houses for profit can be next to impossible.
Flipping Houses in the Metaverse
Technically, investors could fix and flip houses in the metaverse. It is unlikely that they would repair neglected or damaged properties. Rather, they might complete an unfinished build. Another option would be to purchase a less expensive, somewhat outdated home and remodel that property until it matches the preferences of prospective buyers.
They might also build an addition to a single family house or transform it into a duplex – just like in the real world. Whether any of this will actually happen remains to be seen. However, some investors have already purchased virtual single family homes for their avatars to enjoy.
#6 Online Real Estate Crowdfunding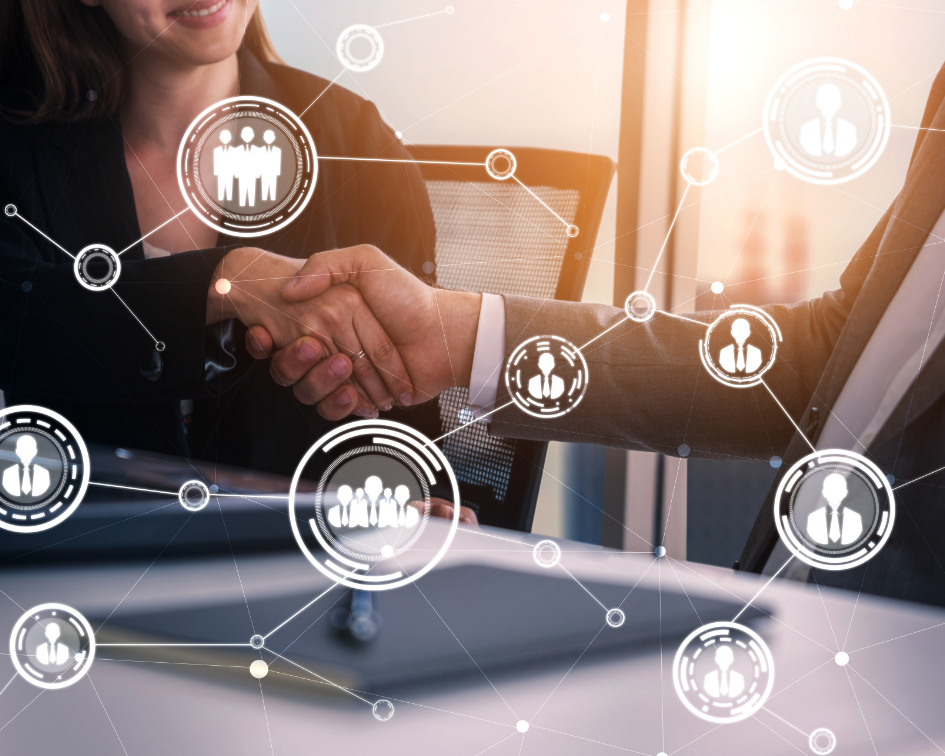 Yet another type of fractional investment, online real estate crowdfunding has become increasingly popular over the last few years. In his article "9 of the Best Ways to Invest in Real Estate" for MillionAcres, Matt Frankel CFP explains how these opportunities work. First, an experienced developer "identifies an investment opportunity" – usually related to commercial real estate.
This opportunity might involve building a new complex, "restructuring the property's debt" or conducting a gut renovation. To finance these projects, developers do not head over to their banks with a business proposal and loan application. Instead, these developers raise some or all of the "necessary capital from investors…in exchange for an equity interest in the project."
Investors make money when the project is finished and the developer either refinances, sells or leases the property. Oftentimes, an investor's money is inaccessible while the project is underway. Most people who participate in crowdfunding opportunities do not work directly with the developer. Instead, they find projects through a trusted third party – e.g. a crowdfunding platform like Realty Mogul, Fundrise and Groundfloor. Some platforms require participants to be accredited investors, but not all do so.
Real Estate Crowdfunding in the Metaverse
Republic is one of several crowdfunding platforms to recently get involved in metaverse real estate investing. As mentioned above, Republic founded Realm – one of the first virtual real estate investment funds. Janine Yorio – CEO of Everyrealm and founder of the crowdfunding platform Compound – has also been active in metaverse real estate.
In a recent article for Decrypt.co, Andrew Hayward notes that Everyrealm "invests in and develops virtual land in metaverse games." Yorio's metaverse land investment firm has already raised $60M in Series A round funding. Future real estate development projects in the metaverse could easily be crowdfunded, opening up a new avenue for investors.
#7 Buying Real Estate to Lease Yourself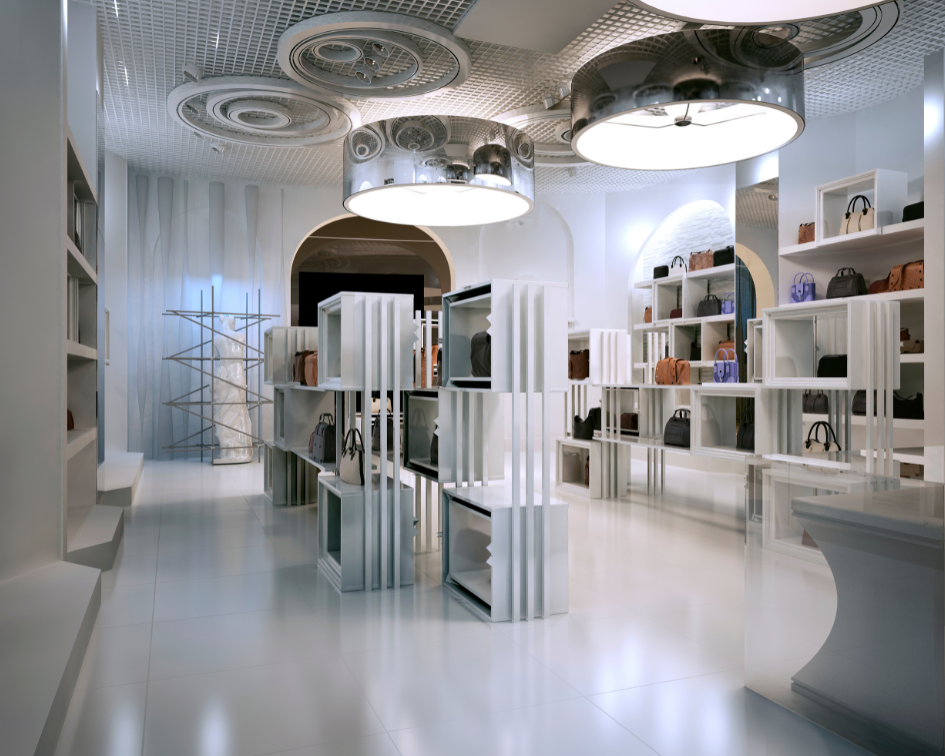 Another option is to buy entire residential, commercial or vacation properties that you rent or lease. With this type of investment, investors could make lots of passive income – as long as they choose real estate in a sustainable industry. For example, those who invested in shopping malls, restaurants and office buildings suffered during the COVID-19 pandemic. After all, many retail stores closed and thousands of white collar employees shifted to remote work.
There are other downsides as well. Managing the property – e.g. maintaining grounds, responding to service requests and collecting rent from tenants – can be expensive. It can also be time-consuming and emotionally taxing. If there are too many vacancies, you could be unable to pay the bank when your monthly bills come due.
Leasing Virtual Real Estate in the Metaverse
Renting or leasing real estate in the metaverse might become one of the most viable virtual real estate investment opportunities. In his article "How To Buy Land & Real Estate In The Metaverse" for Forbes, Bernard Marr explains. Marr writes that "many people are buying digital land now because they simply believe it will be a lot more valuable in the future." They expect property values to shoot up "when more and more people want to get involved" because plots of land are limited. Marr notes that some investors have already started "buying-to-let, with a healthy rental market emerging" in the metaverse.
Investors will not simply rent office space, retail stores or apartments. They will also be able to rent exterior wall space, yards, rooftops and patios where brands can post advertisements for products and services. Either way, rental income makes virtual real estate investing incredibly attractive to developers and other commercial real estate investors.
Does Virtual Real Estate Investing Make Sense?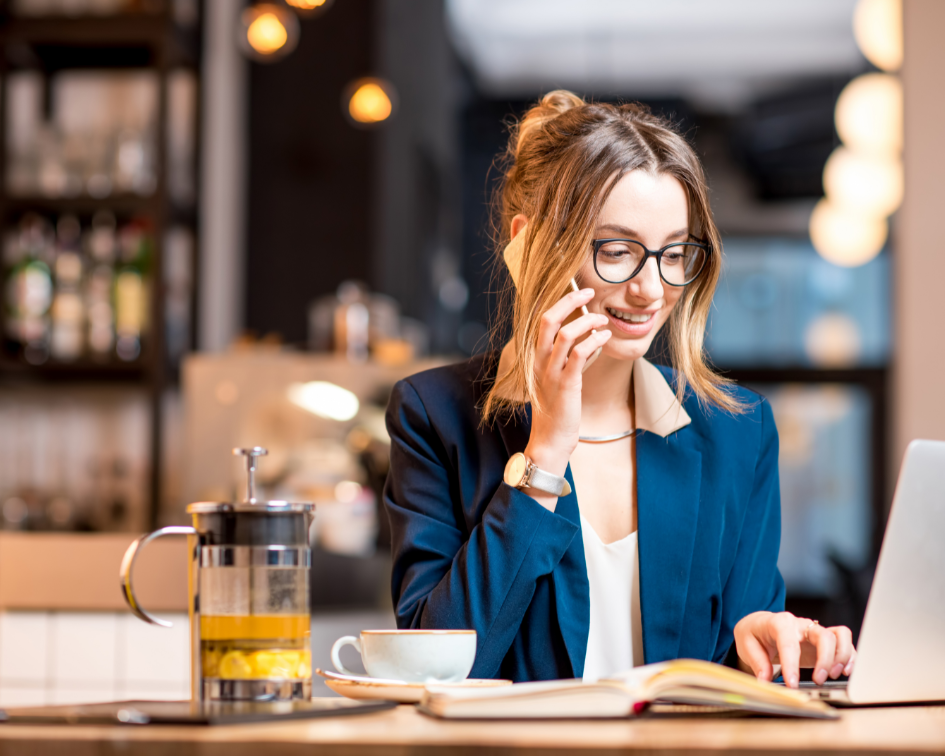 Keep in mind that one of the main reasons investors choose real estate over stocks is because stocks are historically more volatile. They also choose real estate over stocks because real estate can hedge against inflation and is usually a secure, long-term investment. Plus, real estate can be versatile.
For example, if you buy a single-family home, you could live in the house, operate a business there or rent out a room. You could make monthly income or profit off a sale when the time comes. This might not transfer to the virtual world. There, investors use crypto to conduct transactions, land does not actually exist in the real world and valuation is highly speculative. In short, there is an inherent volatility to virtual real estate investing.
Getting Started: How to Buy Digital Real Estate in 2022
If you do choose to buy digital real estate in 2022, here's how to get started on most platforms.
Stage One: Get Your Money Ready
First, you will need to set up a digital wallet – also called a crypto wallet. If unfamiliar, you can learn all about crypto wallets in our post "Investing in Metaverse Real Estate: Glossary of Terms." In his article "Here's how to buy digital real estate in the metaverse" for Fortune, Marco Quiroz-Gutierrez recommends the MetaMask wallet. This wallet is "commonly used to buy land" in the metaverse and is "accepted by the Sandbox, Decentraland and OpenSea."
After you download the app and set up your wallet, you will need to open an account with whichever platform's marketplace you have chosen. Next, you will need to convert US dollars into a cryptocurrency that is compatible with the right third party marketplace or metaverse platform.
Stage Two: Search for the Perfect Property
After setting up your crypto wallet, creating an account and exchanging dollars for cryptocurrency, you can start looking for land to buy. In her article "3 Ways to Buy Real Estate in the Metaverse" for NASDAQ, Kristi Waterworth explains how this works. You can browse plots for sale either through the platform's direct marketplace or through a third-party NFT marketplace.
Waterworth writes that "using the platform's marketplace will give you a lot of information about the property's location and potential uses." However, "you generally won't have access to prior sales histories or the sales history of other properties nearby." Alternatively, a third-party marketplace like OpenSea "will allow you to see historical property sales and properties currently for sale." You might also consider hiring a metaverse real estate agent or broker to help you find a plot with potential.
Stage Three: Bid in an Auction or Buy the Land Outright
Once you find the perfect plot, you will either place a bid in an online auction or buy the land from its current owner. If your bid is accepted, the land you purchased – which is represented by an NFT – will immediately show up in your wallet. At this point, you might want a hardware wallet.
In his article "Here's how to buy digital real estate in the metaverse" for Fortune, Marco Quiroz-Gutierrez explains. He encourages each investor to "back up their land onto a hardware wallet to protect against theft." This is the final stage of the purchase process. All you have to do now is choose how to use your land. Will you hire an architect to develop the property? Will you resell once property values shoot up again? It's up to you!