Today, we're incredibly excited to announce the launch of Blockchain Home Registry (BHR).

Blockchain Home Registry is a Web3 real estate platform that allows homeowners to claim a verified NFT of a property they own, giving them access to a permanent, transferrable historical record of their home. New data (ownership history, maintenance and renovation records, solar potential, etc.) is added to every property on BHR by integrating organizations across the real estate ecosystem, allowing homeowners to learn more about their most significant asset over time.
BHR is being built by our team at Torii Homes. For more than five years, we have been building innovative technology to make it easier to buy, sell, and own a home. In that time, we've met many inspiring people and companies creating new products and services to solve problems in the real estate industry. Yet, for all the innovation that's going on, the industry remains as fragmented and protectionist as ever — almost always at consumers' expense.
As a homeowner, there's an immense wealth of data related to your home that you must pay for and much of this data is completely inaccessible, or worse, being sold to other companies without your knowledge or benefit. This needs to change and that's why we're building BHR.
Take Control of Your Home's Data with BHR
Homeowners on BHR will have total control over what data, if any, they want to share. If you want 100% of your data to be private, you can do that. Alternatively, you can choose to share and monetize your data with integrating organizations as well. We believe if you own your home, you should own its data too.
Security is of paramount importance to us, so we've built BHR to be more secure than most banks. To claim and access your account and home information, we've built a verification process to prove that you own your home, as well as crypto wallet and email verification.
Blockchain Home Registry and the Future of Real Estate
Blockchain technology has interested us as technologists since 2011 and has recently become structurally sound and mature enough to deliver real utility to consumers. Our belief is that BHR can bring immense utility to both homeowners and organizations within the real estate industry, providing a collaborative standard for all stakeholders, while ensuring that homeowners are kept at the center of it all.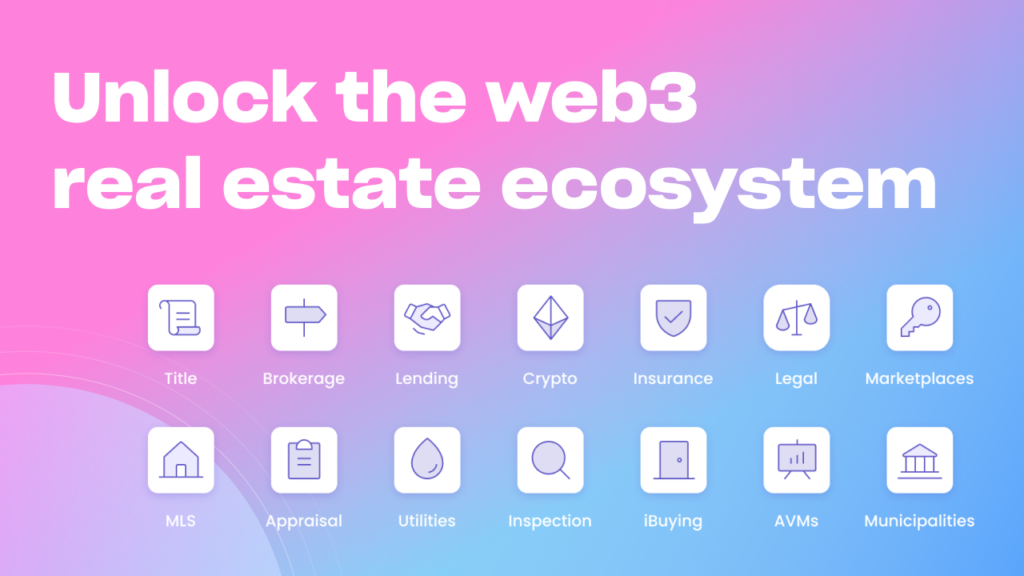 Imagine a world where all of your home documents (deed, permits, building plans, title, mortgage info, etc) are easily accessible and useful. A world where all of the fixes and improvements that you invested in your home are accurately documented. A world where a solar company discounts your rooftop solar panel install or your lender refinances your mortgage automatically if rates drop because you shared the data that they need to do so. A world where appraisals happen instantaneously because organizations no longer silo their data, but are able to share it to mutual advantage. A world where when you want to sell your home, you get offers with no contingencies because potential buyers can see everything about the home that you let them with the click of a button.
That world is Blockchain Home Registry.
We can't wait to share more with you about BHR over the coming weeks. To claim your home's verified NFT, please visit our website – https://bhr.fyi/
For a limited time, claiming your home's NFT is free when you use the code FREE50.

If this is your first NFT purchase, our team is more than happy to help you get your crypto wallet set up. We will walk you through the entire process. For help, questions, or feedback, email us at info@bhr.fyi.
James and Zach (co-founders of Torii Homes)
—
Claim your home – https://bhr.fyi/
Follow BHR on Twitter – https://twitter.com/BHR_fyi